Flu Shots at Eventide Health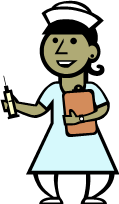 Flu shots are now available at Eventide Health. It's important to get yours early this year. We will be hosting a few flu clinics this year and carrying on the tradition of San Juan Healthcare and offering the service as public health to the community.
We will also be participating in joint flu clinics with the San Juan County Health Department and Peace Health for drive-through flu clinics to be hosted at the Fairgrounds. All of these dates will be announced soon.
This year we're also working at business/organization levels and will be providing flu shots for all 150 Valmark employees. We'll be providing the shots for firefighters as we've been asked to perform their physical/evals this year.
Please call our office to get yours scheduled starting Monday the 14th.
William F. House, MD
Eventide Health
San Juan Island
Friday Harbor, Washington