Skagit Valley College Continuing and Community Education is online for Fall
Posted September 25, 2020 at 5:40 am by Tim Dustrude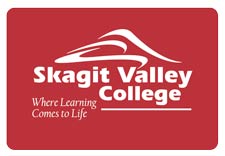 Skag­it Val­ley College's Con­tin­u­ing and Com­mu­ni­ty Edu­ca­tion pro­gram (CCE) is pleased to announce new online work­shops for Fall Quar­ter. CCE allows you to engage, con­nect, learn, and grow from the com­fort of your home in short-term, non-cred­it cours­es. Vis­it the CCE Fall 2020 Course Cat­a­log for more information.
Cours­es are designed for peo­ple who would like to enjoy online non-cred­it work­shops out­side of the tra­di­tion­al class­room set­ting, while they build career skills, explore a new pas­sion, stay cur­rent with tech­nol­o­gy, and have some fun! Pro­gram­ming includes Com­put­er Train­ing, Pro­fes­sion­al Devel­op­ment, Cre­ativ­i­ty and much more!
CCE is also part­ner­ing with Ed2Go to give your more course oppor­tu­ni­ties. Check out new areas to grow with today in our Ed2Go Course Cat­a­log !
Kids Col­lege is back this Fall, too! In part­ner­ship with Black­Rock­et, we are offer­ing cours­es for kids to engage and grow in com­put­er-based con­tent. Here's what we're serv­ing up this Fall for Kids: https://blackrocket.com/online/skagit/.
It's easy to enroll in CCE cours­es! Vis­it https://www.skagit.edu/cce .
You can support the San Juan Update by doing business with our loyal advertisers, and by making a one-time contribution or a recurring donation.