Zoom Talk: True Animal Stories with Author Clare Hodgson Meeker
Posted September 22, 2020 at 5:40 am by Tim Dustrude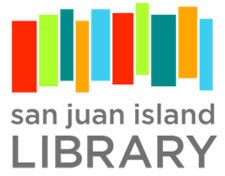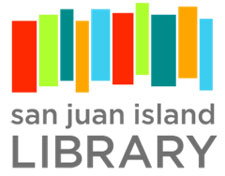 San Juan Island Library announces that renowned region­al author Clare Hodg­son Meek­er will host a Zoom talk on Fri­day, Octo­ber 2, at 7:00 p.m. Meeker's lat­est book, Grow­ing Up Goril­la: How a Zoo Baby Brought Her Fam­i­ly Togeth­er, is a 2020 Wash­ing­ton State Book Award Final­ist for Young Readers.
Meek­er will dis­cuss writ­ing Grow­ing Up Goril­la and share infor­ma­tion on the goril­las of Seattle's Wood­land Park Zoo. The talk will include how she gained access to the goril­las' behind the scenes life, as well as updates on how they are doing since the zoo's recent reopen­ing. For more infor­ma­tion about Clare Hodg­son Meek­er vis­it www.claremeeker.com.
To attend True Ani­mal Sto­ries with Author Clare Hodg­son Meek­er, please email Meli­na Lagios, Youth Ser­vices Man­ag­er, at mlagios@sjlib.org to receive the required Zoom invi­ta­tion infor­ma­tion. All San Juan Island Library Zoom pro­grams are free to attend. Infor­ma­tion about upcom­ing library pro­grams for all ages can be found at www.sjlib.org.
You can support the San Juan Update by doing business with our loyal advertisers, and by making a one-time contribution or a recurring donation.