Letters: Rep. Lekanoff for Wolf
Posted October 15, 2020 at 4:45 am by Hayley Day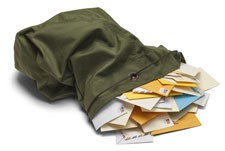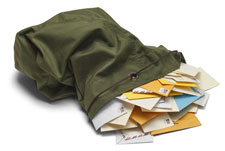 By Rep. Debra Lekanoff, Wash­ing­ton State 40th Leg­isla­tive District
In 2018, Cindy Wolf invest­ed in me as a can­di­date, and today I am invest­ing in her as a can­di­date for San Juan Coun­ty Council.
A sol­id com­mu­ni­ty leader, Cindy lis­tens with a keen ear to the issues around her and takes action to address those issues. She brings with her the pow­er of a moth­er and rep­re­sents the right val­ues for the islands.
The San Juans are unique: there is remark­able capac­i­ty and diver­si­ty with­in the expe­ri­ence of res­i­dents who have been engaged in the worlds of gov­ern­ment, busi­ness, indus­try, recre­ation, and agri­cul­ture. Cindy brings cre­ativ­i­ty, lead­er­ship expe­ri­ence, and a great capac­i­ty to build and sus­tain rela­tion­ships, work­ing with all lev­els of gov­ern­ment to address the impor­tant issues.
Spend­ing time in the San Juans reminds me of my child­hood grow­ing up in Alas­ka in island com­mu­ni­ties much like these that dri­ve the heart and strength of the 40th District.
The peo­ple of the San Juans val­ue all that sur­rounds them and val­ue the inter­twined solu­tions that need to be found for those nat­ur­al and human sys­tems to thrive. I know that Cindy shares those val­ues and has the expe­ri­ence to be the ide­al voice for the county.
As we move for­ward and con­tin­ue to adapt and recov­er from COVID-19, I know Cindy will work col­lab­o­ra­tive­ly to find the best solu­tions to rebuild the local econ­o­my and strength­en our district.
I am proud to endorse my friend, Cindy, for San Juan Coun­ty Coun­cil. Please join me in sup­port­ing Cindy Wolf for San Juan Coun­ty Council!
You can support the San Juan Update by doing business with our loyal advertisers, and by making a one-time contribution or a recurring donation.