Letters: Minney is Committed to All Islanders
Posted October 16, 2020 at 4:30 am by Hayley Day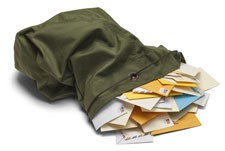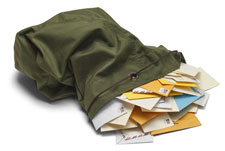 By Chuck Dall­dorf, Fri­day Harbor
I am a full-time res­i­dent in Fri­day Har­bor and I strong­ly sup­port Chris­tine Min­ney for San Juan Coun­ty Coun­cil in the upcom­ing Novem­ber election.
Coun­cil is a non­par­ti­san posi­tion (there's no polit­i­cal par­ty pot­holes or sew­ers). Chris­tine is an inde­pen­dent, long-time res­i­dent of our islands, who is ful­ly com­mit­ted to serve all islanders.
She embod­ies rep­re­sen­ta­tive gov­ern­ment and she is an extra­or­di­nary listener.
As a vet­er­an, I know Chris­tine Min­ney is a nat­ur­al leader who needs no train­ing for this impor­tant posi­tion. Chris­tine has demon­strat­ed life expe­ri­ence which will be vital in rep­re­sent­ing us at coun­ty council.
As a moth­er, she raised her fam­i­ly here and used social ser­vices to bet­ter her­self. Chris­tine built her own home while work­ing full time and rais­ing her fam­i­ly. She owns and oper­ates a suc­cess­ful busi­ness. Chris­tine has man­aged bud­gets; man­aged peo­ple and she has made many hard decisions.
I am a life­long demo­c­rat and for­mer demo­c­ra­t­ic staff mem­ber in Con­gress, the leg­is­la­ture and in a large Cal­i­for­nia city. I am impressed with Christine's ethics, per­son­al integri­ty and her hon­est approach towards pub­lic pol­i­cy. I tru­ly believe in her abil­i­ty as a coun­cil mem­ber to rep­re­sent all islanders equal­ly and fairly.
Please join me in elect­ing Chris­tine Min­ney for coun­ty council.
You can support the San Juan Update by doing business with our loyal advertisers, and by making a one-time contribution or a recurring donation.