Medicare Open Enrollment
Posted October 5, 2020 at 5:45 am by Tim Dustrude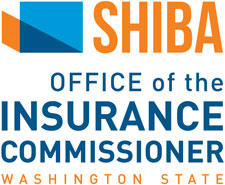 SHIBA Medicare open enroll­ment pre­sen­ta­tion will take place online on Wednes­day, Octo­ber 7 at 1:00 pm. Like our pre­vi­ous pre­sen­ta­tions, we will have our trained SHIBA vol­un­teer, Pegi Ground­wa­ter, from Orcas Island lead­ing the Medicare pre­sen­ta­tion on Octo­ber 7. Infor­ma­tion regard­ing the pre­sen­ta­tion is list­ed below:
Medicare Open Enroll­ment runs from Octo­ber 15 – Decem­ber 7. Dur­ing this time, plans can be reviewed and changes made for 2021.
Attend a free online pre­sen­ta­tion to learn what's new and how you can get help from a trained SHIBA volunteer.
Wednes­day, Octo­ber 7, 2020 at 1PM PST
To reg­is­ter, please pro­vide your name, email and phone num­ber to SHIBA@islandhospital.orgor leave this infor­ma­tion with SHIBA at 360–299-4212.
You may also reg­is­ter direct­ly at https://wa-oic.zoom.us/webinar/register/WN_EUFEPe4DSuimsoyjAOBThg.
SHIBA (Statewide Health Insur­ance Ben­e­fits Advi­sors) is a pro­gram of the Office of the Insur­ance Com­mis­sion­er and is spon­sored local­ly by Island Hos­pi­tal.
SHIBA pro­vides free, unbi­ased infor­ma­tion on Medicare and relat­ed options to all people.
You can read more about SHIBA here: https://www.insurance.wa.gov/about-shiba-services.
You can support the San Juan Update by doing business with our loyal advertisers, and by making a one-time contribution or a recurring donation.