San Juan Community Theatre Presents Online Season
Posted October 26, 2020 at 4:30 am by Hayley Day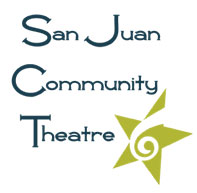 By San Juan Com­mu­ni­ty Theatre
Until pub­lic health reg­u­la­tions allow audi­ences to enter the­atres again, San Juan Com­mu­ni­ty The­atre is going all-dig­i­tal with some excit­ing new pro­gram­ming that will be filmed and dis­trib­uted for free.
Films will be avail­able here on our website.
Week of Oct. 19: Melo­di­ous Notes Over the Harbor
Week of Oct. 26: Des­o­la­tion Sound
Week of Nov. 2: Emi­ly Anton from The Bal­let and Move­ment School
Week of Nov. 12: Pearl Django
Week of Nov. 19: SJCT's Fam­i­ly The­atre presents "Super Hap­py Awe­some News"
Week of Nov. 23: Pilots in Training
Week of Dec. 7: Sal­ish Sea Ballet
And many more to come!
*Release dates are approx­i­mate to accom­mo­date film editing.
Addi­tion­al­ly, SJCT's new sketch com­e­dy web series Fri­day Har­bor Hap­pen­ings will be pre­mier­ing in late Octo­ber and releas­ing a new sketch every two weeks!
There are many more per­form­ing artists on San Juan Island that we are already speak­ing with or excit­ed to invite for film­ing! Stay tuned for more information!
You can support the San Juan Update by doing business with our loyal advertisers, and by making a one-time contribution or a recurring donation.