San Juan County Business Grant Extended
Posted October 7, 2020 at 5:00 am by Hayley Day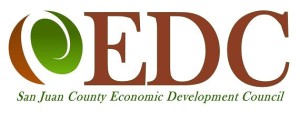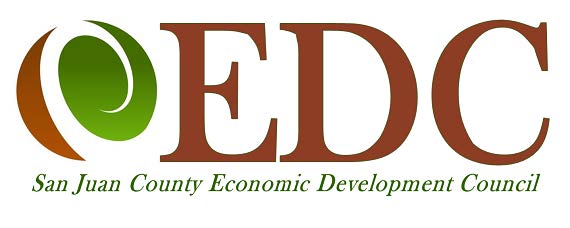 San Juan Coun­ty has extend­ed its Small Busi­ness Relief Grant pro­gram that launched on Sept. 1, 2020, to assist for-prof­it busi­ness­es impact­ed by the COVID-19 out­break, and opened eli­gi­bil­i­ty to more orga­ni­za­tions. Awards will range up to $5,000 for eli­gi­ble San Juan Coun­ty busi­ness­es to help them to remain open, retain jobs, and com­ply with COVID-19 pre­ven­tion pub­lic health and safe­ty measures.
The dead­line to apply is Thurs­day, Oct. 15 at mid­night. Grant recip­i­ents will be noti­fied on Oct. 27. Qual­i­fy­ing busi­ness­es can vis­it www.sanjuansedc.org/sjccares for pro­gram details, which includes the com­plete text of the "Noti­fi­ca­tion of Fund­ing Avail­able" (NOFA) and appli­ca­tion portal.
The appli­ca­tion process is admin­is­tered by the San Juan Coun­ty Eco­nom­ic Devel­op­ment Coun­cil and an inde­pen­dent pan­el will make final award deter­mi­na­tions. Fund­ing for this pro­gram comes from CARES Act mon­ey received by the county.
Appli­cants must be locat­ed with­in San Juan Coun­ty and have been in busi­ness for at least one year with up to 10 full-time equiv­a­lent (FTE) employ­ees as of March 11, 2020, includ­ing the owner(s). The min­i­mum num­ber of FTE employ­ees has been reduced to allow sole pro­pri­etors to apply. This pro­gram is also open to licensed child­care busi­ness­es and the Fam­i­ly Resource Centers.
Appli­ca­tions will be reviewed by an inde­pen­dent com­mit­tee at the close of the appli­ca­tion win­dow. Appli­cants must upload item­ized expens­es and a signed eli­gi­bil­i­ty cer­ti­fi­ca­tion form. Vis­it www.sanjuansedc.org/sjccares for more infor­ma­tion and the appli­ca­tion portal.
A Note to Appli­cants to the Pre­vi­ous Rounds
If you applied for either round 2 of Work­ing Wash­ing­ton Small Busi­ness Emer­gency Grant or round 1 of the SJC Busi­ness Relief Grant, your appli­ca­tions are still being processed and you will be con­tact­ed as soon as pos­si­ble. Staff is work­ing to find ways to assist as many as pos­si­ble, with as high an award as they can, while stay­ing with­in grant requirements.
If you applied and were eli­gi­ble for round 1 of the SJC grant, open­ing the sec­ond round will not affect you. If you applied for round 1 but were not eli­gi­ble in round 1, your appli­ca­tion will be rolled over to com­pete in this new round automatically.
You can support the San Juan Update by doing business with our loyal advertisers, and by making a one-time contribution or a recurring donation.