Compass Health Raises $165K on World Mental Health Day
Posted November 2, 2020 at 4:30 am by Hayley Day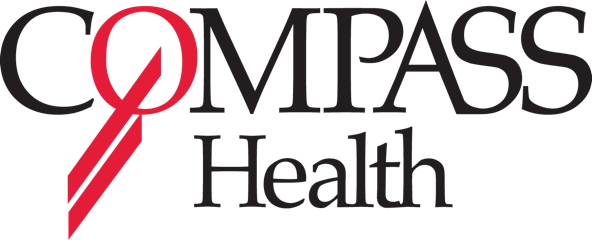 By Com­pass Health
Com­pass Health's Build­ing Com­mu­ni­ties of Hope Gala raised more than $165,000 in sup­port of the organization's child, youth and fam­i­ly behav­ioral health ser­vices dur­ing a vir­tu­al event held on World Men­tal Health Day, Sat­ur­day, Oct. 10.
Funds exceed­ed Com­pass Health's goals by $15,000, as more than 250 com­mu­ni­ty mem­bers gath­ered vir­tu­al­ly to cel­e­brate client voic­es and sto­ries, even form­ing social­ly dis­tant "watch par­ties" while the event was streamed online.
Orga­niz­ers attribute the sup­port, in part, to a greater recog­ni­tion of the need for behav­ioral health resources as the com­mu­ni­ty faces the impacts of COVID-19.
"We know that this year has been demand­ing in many ways – in fact, the pan­dem­ic has exac­er­bat­ed the med­ical, edu­ca­tion­al, eco­nom­ic and social chal­lenges that many of our fam­i­lies face – mak­ing com­mu­ni­ty sup­port more cru­cial than ever," said Tom Sebas­t­ian, pres­i­dent and CEO of Com­pass Health.
"It was thrilling and grat­i­fy­ing to see our com­mu­ni­ty come togeth­er, and to watch our team inno­vate to cre­ate a mean­ing­ful shared expe­ri­ence while keep­ing every­one safe through a vir­tu­al format."
One of the evening's high­lights includ­ed a video pre­sen­ta­tion led by Aman­da, a Com­pass Health team mem­ber, and her son, who was a client of Com­pass Health's WISe youth wrap­around services.
The video revealed that Aman­da was so inspired by the treat­ment and care that her son received, that she joined the orga­ni­za­tion as a par­ent part­ner with WISe almost two years ago. Dur­ing the video, Aman­da and her son also shared how Com­pass Health has helped them nav­i­gate changes and devel­op impor­tant com­mu­ni­ca­tion and cop­ing skills.
"It was amaz­ing to see the impact of shar­ing our sto­ry," Aman­da said. "As a par­ent part­ner, I know how impor­tant it is to des­tig­ma­tize men­tal health, and the response to the video has been over­whelm­ing. I'm par­tic­u­lar­ly proud of my son, who real­ly want­ed to share with oth­ers that they're not alone, and that Com­pass Health has been such a pos­i­tive force in his life."
Pre­sent­ed in part by Kaiser Per­ma­nente, First Inter­state Bank, Genoa Health­care and Inte­grat­ed Tele­health Solu­tions, this year's fundrais­er ben­e­fits Com­pass Heath's child, youth and fam­i­ly services.
The pri­ma­ry ben­e­fi­cia­ries are Com­pass Health's Child and Fam­i­ly Out­pa­tient Pro­grams, Children's Inten­sive Ser­vices / Wrap­around with Inten­sive Ser­vices (WISe), Camp Out­side the Box, Camp Mari­posa, Child Advo­ca­cy Pro­gram (CAP), and Com­pass Health's Ther­a­peu­tic Fos­ter Care Program.
The robust list of pro­grams sup­port­ed by this year's Gala exem­pli­fies the range of ser­vices offered by the 118-year-old organization.
With a focus on pro­vid­ing a full spec­trum of acces­si­ble care, Com­pass Health's child, fam­i­ly and youth pro­grams are designed to pro­mote pos­i­tive changes in behav­ior, help the child and fam­i­ly learn appro­pri­ate cop­ing skills, and improve com­mu­ni­ca­tion skills includ­ing learn­ing to resolve con­flict and man­age emo­tions in a healthy man­ner. In addi­tion to hon­or­ing the fam­i­ly voice and choice, clin­i­cal ser­vices such as the Child Advo­ca­cy Pro­gram offer spe­cial­ly trained ther­a­pists who uti­lize evi­dence-based treat­ment to address long-term con­di­tions that often result from abuse or trauma.
"We serve more than 5,400 chil­dren and fam­i­lies through­out our five-coun­ty region, and we're well aware that some of these fam­i­lies are nav­i­gat­ing every­thing from child­care and job loss to food inse­cu­ri­ty," said Tom Koza­czyn­s­ki, chief devel­op­ment and com­mu­ni­ca­tions offi­cer at Com­pass Health. "It's so impor­tant that we main­tain these ser­vices dur­ing times of cri­sis and uncer­tain­ty, and to see our com­mu­ni­ty rise up in sup­port of those in need was a hum­bling experience."
Kozaczynski's team typ­i­cal­ly hosts the Build­ing Com­mu­ni­ties of Hope Gala in per­son, but this year they piv­ot­ed, work­ing dili­gent­ly to cre­ate an evening with mul­ti­ple vir­tu­al touch­points to engage with Com­pass Health's mission.
The gala was streamed live on YouTube with music from Seat­tle jazz ensem­ble Ambi­ence, to accom­pa­ny a silent auc­tion. The event fea­tured long­time emcee Ron Hippe, Aman­da and her son's sto­ry, a word from Sebas­t­ian, a raise-the-pad­dle dona­tion oppor­tu­ni­ty and a two-item live auc­tion. Those inter­est­ed can find addi­tion­al oppor­tu­ni­ties to sup­port Com­pass Health at https://www.compasshealth.org/donate/.
"Though we weren't togeth­er in per­son this year, the pos­i­tive response to the vir­tu­al Gala tru­ly affirmed that Com­pass Health is an essen­tial part of the com­mu­ni­ty safe­ty net," Sebas­t­ian said. "I'm encour­aged by our community's response and know that with their sup­port, we can play an incred­i­ble role in advo­cat­ing for whole-per­son health."
To learn more about Com­pass Health or how you can sup­port Com­pass Health's child, youth and fam­i­ly ser­vices, please vis­it www.compasshealth.org.
You can support the San Juan Update by doing business with our loyal advertisers, and by making a one-time contribution or a recurring donation.