Library Plans Move to Former Life Care Site
Posted December 24, 2020 at 5:30 am by Hayley Day
By San Juan Island Library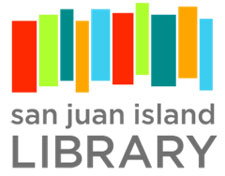 The San Juan Island Library Dis­trict has com­plet­ed the pur­chase of 660 Spring St. in Fri­day Har­bor for the future library build­ing site. The site is the loca­tion of the for­mer Life Care Center.
The dis­trict con­sid­ered alter­na­tive loca­tions for a library for sev­er­al years giv­en the lim­i­ta­tions of the cur­rent Guard Street site along with ris­ing main­te­nance costs. In June of 2018, the board of trustees vot­ed to pro­ceed with a project to select a build­ing site and cre­ate a plan to fund its pur­chase and construction.
After con­duct­ing fea­si­bil­i­ty stud­ies, host­ing town hall meet­ings to under­stand the community's needs, direct­ing detailed site analy­sis, along with pre­lim­i­nary engi­neer­ing and con­struc­tion review, the 660 Spring St. prop­er­ty was select­ed as the best loca­tion for a future San Juan Island Library.
Now that it has secured the prop­er­ty, the dis­trict will work on pri­vate fundrais­ing while plan­ning for a vot­er-approved bond to fund con­struc­tion in 2022, after which the com­mu­ni­ty will be asked to par­tic­i­pate in plan­ning for the new building.
As plan­ning for the library's new home gets ful­ly under­way, we sin­cere­ly thank those com­mu­ni­ty mem­bers who donat­ed dur­ing the 2020 Vir­tu­al San Juan Coun­ty Fair to help us secure this prop­er­ty, and we look for­ward to fur­ther com­mu­ni­ty engage­ment in the process as we envi­sion our new library together!
For more infor­ma­tion, please vis­it the library build­ing project web­site at https://www.sjlib.org/library-building-project/.
You can support the San Juan Update by doing business with our loyal advertisers, and by making a one-time contribution or a recurring donation.