Watch Alt Rock Concert On Theater's Website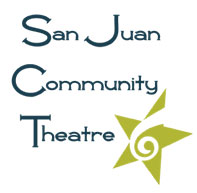 By San Juan Community Theatre
It's a bird, it's a plane, it's Pilots in Training, the alternative rock band from the Pacific Northwest.
The flight crew consists of Mark Mazzarella (vocals, guitar), Blake Buckets (drums) and Darvis Taylor (bass).
Pilots in Training released their first album, "Lost in Our Skies" on Aug. 16, 2019, and they just released a new single titled, "Last Dance With Sadie Hawkins" featuring Barry Morgan from the World of Organs.
"Last Dance With Sadie Hawkins" is the first single to be released from their upcoming album and the single was performed live for the first time on Dec. 2, 2020, at San Juan Community Theatre.
Watch the concert at https://www.sjctheatre.org/2020-21-snapshot-season-videos/pilots-in-training-concert.