BooBoo Hosts Island Rec Online Fitness Class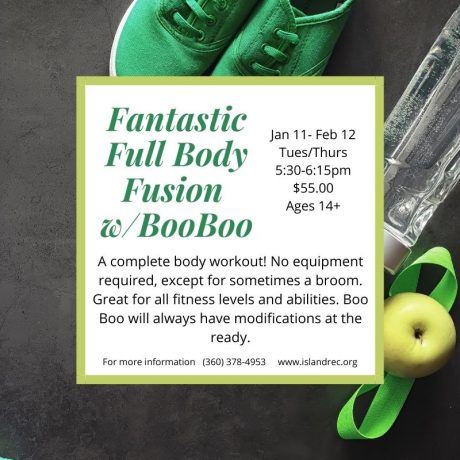 From Island Rec
Here is a new Zoom fitness class to kick off the New Year!
Join BooBoo James for the class "Fantastic Full Body Fusion" from 5:30-6:15 p.m., Tuesdays and Thursdays, from Jan. 12-Feb. 11.
This is a total body workout, no equipment necessary, except for sometimes a broom.
This class is for ages 14 and up, and great for all fitness levels and abilities. BooBoo will always have modifications at the ready.
The class costs $55 for five weeks or drop-in for $6 per class. Visit www.islandrec.org for more information.