Simeon Lariviere | 1944–2021
Posted January 30, 2021 at 5:30 am by Hayley Day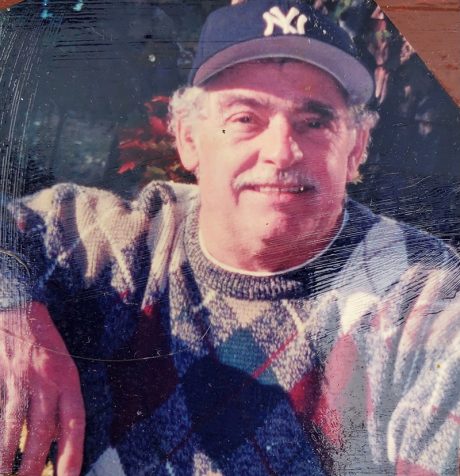 Sime­on Lar­iv­iere passed away peace­ful­ly in his sleep in the ear­ly morn­ing hours on Sat­ur­day, Jan. 16, 2021.
Sim, as he was more com­mon­ly known, was born in Yaki­ma on June 4, 1944. He orig­i­nal­ly moved to San Juan Island in the late 1970s to be a care­tak­er for the San Juan Coun­ty Park. Lat­er, he sold sou­venirs and nov­el­ties at the fam­i­ly-owned store, Wisenheimers.
Locals may remem­ber him for his home­made root beer, which he vend­ed at the Farmer's Mar­ket 30-odd years ago. More recent­ly, peo­ple may rec­og­nize him through his vibrant and tac­tu­al paint­ings that he enjoyed exhibit­ing at the coun­ty fair, library, and in var­i­ous busi­ness­es around town. He had a thirst for knowl­edge, which he quenched by study­ing, read­ing, and writ­ing. He also took great joy in extract­ing laugh­ter from oth­ers, friends and strangers alike.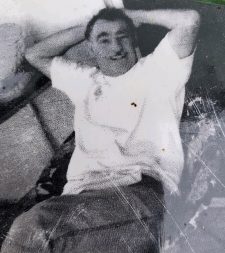 Sim lived a full life and will be dear­ly missed by his wife, Mol­lie Irene Heath. He is sur­vived by his six chil­dren; Greg, Geoff, Vin­cent, Mag­gie, Josie and Char­lotte, and five grand­chil­dren, whom will always hold fond mem­o­ries of him with­in their hearts.
"Now I can see
the moon down the hill.
I hear the wind crying
in the dry branch­es of the trees.
Rain is pat­ter­ing on the ground.
I am the rain.
I am the land,
and the grass will grow out of me
in a lit­tle while." Love, Sim
In lieu of flow­ers, please send dona­tions to San Juan Island EMS and the San Juan Island Fam­i­ly Resource Center.
You can support the San Juan Update by doing business with our loyal advertisers, and by making a one-time contribution or a recurring donation.