State Says All Regions To Remain In Phase 1
Posted January 8, 2021 at 7:12 pm by Hayley Day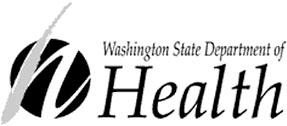 From the Wash­ing­ton State Depart­ment of Health
On Jan. 8, the Wash­ing­ton State Depart­ment of Health announced that based on Gov­er­nor Jay Inslee's Healthy Wash­ing­ton Roadmap to Recov­ery plan released ear­li­er this week, that all eight regions in Wash­ing­ton will remain in Phase 1 until at least Mon­day, Jan. 18.
As out­lined in the Governor's COVID-19 phased recov­ery plan, regions must meet each of the fol­low­ing four met­rics in order to move into Phase 2:
Decreas­ing trend of 10% or more in two-week rate of COVID-19 cas­es per 100k population;
Decreas­ing trend of 10% or more in two-week rate of new COVID-19 hospitalizations;
Less than 90% Inten­sive Care Unit (ICU) occu­pan­cy; and,
COVID-19 test pos­i­tiv­i­ty of less than 10%.
"When we look at the data from each one of the eight regions, we are see­ing some pos­i­tive trends. This is encour­ag­ing, and we are hope­ful these trends will con­tin­ue, and we will see regions begin to move into Phase 2 very soon," said Deputy Sec­re­tary for COVID-19 Response Lacy Fehrenbach.
"We know that all peo­ple in Wash­ing­ton want to move for­ward as quick­ly as pos­si­ble with respect to COVID-19. How­ev­er, these met­rics show that we are just not ready to do so now," said Umair A. Shah, MD, MPH, Washington's Sec­re­tary of Health. "We have made progress but need to con­tin­ue to work togeth­er to reduce the trans­mis­sion of COVID-19 across our state."
DOH will reassess all the met­rics each week and announce any changes to the cur­rent phase sta­tus every Fri­day. For more detailed infor­ma­tion on where each of the eight regions falls with regards to the four met­rics please vis­it the DOH web­site.
You can support the San Juan Update by doing business with our loyal advertisers, and by making a one-time contribution or a recurring donation.