Animal Protection Society Volunteer Of The Month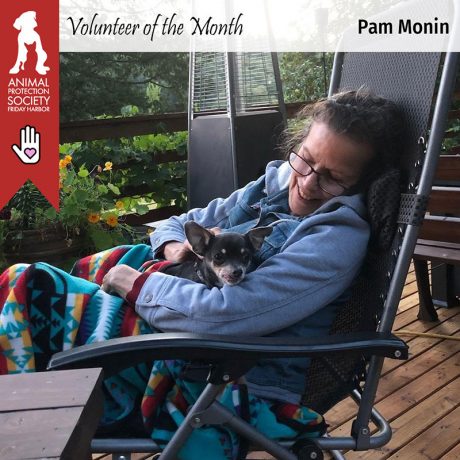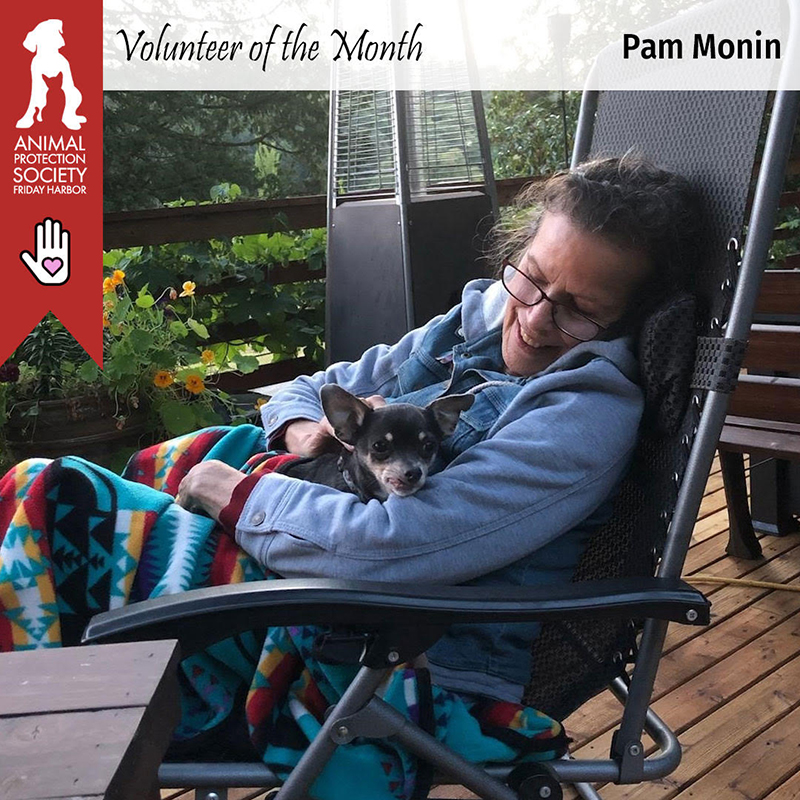 From Animal Protection Society of Friday Harbor
Animal Protection Society of Friday Harbor's volunteer for the month of February is Pam Monin.
Pam has been volunteering at the APS-FH Treasure Hounds store since July 2017. She has worked as a retail sales clerk for the store as well as being our visual merchandising and display guru.
Pam comes to the store once a week for about four hours to reorganize the store's products and incorporate newly donated items into beautiful displays and special presentations designed to attract and entice our customers. Pam also developed a comprehensive educational guide for other Treasure Hounds volunteers to learn how to effectively set up displays in the store.
"Treasure Hounds has been a ground for my creative bent toward designing 'vignettes' that would be pleasing to the eye," she said. "We want our customers to delight in the merchandise, and the way it is displayed, for a relaxing and enjoyable trip through our wonderful store."
Pam states that she is "grateful beyond words to be included in the Animal Protection Society – Friday Harbor's mission to lovingly care for homeless pets, and their provision of a great store for Islanders and guests to shop. Treasure Hounds is a great place to volunteer!"
Effective merchandising has a significant impact on our Treasure Hounds retail business, so we are equally as grateful to Pam Monin for her long-term involvement and dedication making her an APS-FH treasure!