Buy A Bait Shop Meal, Support Friday Harbor Seniors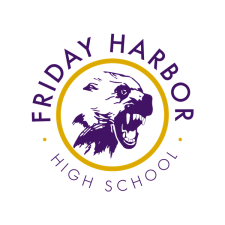 By Travis Ayers, Friday Harbor High School Grad Night
Volunteers are raising funds for Friday Harbor High School Grad Night by selling four delicious meals at Haley's Bait Shop.
Order the meals online by Wednesday, Feb. 24, and pick up the meals from 4-7 p.m., Wednesday, March 3. Enter Sunshine Alley off First Street with your order confirmation and we'll bring your hot meal right to your car.
To have the smoothest experience, all orders must be placed online in advance by going to www.FHHSGradNight.com and hitting the "Shop All" button. We apologize, but due to the meal format, no substitutions are possible.
Our Square website does not have the ability to offer a single pick-up day, so ignore the day and time the system gives you; meals will be ready at the times above. The only option for pick up is drive-through.
Thank you for your support of the Friday Harbor High School senior class!