Hospitality Jobs Down In San Juans, But Trade, Construction Jobs Available
Posted February 22, 2021 at 5:30 am by Hayley Day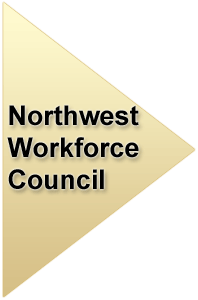 By Min­nie Knych, North­west Work­force Coun­cil Career Center
Despite the increase in unem­ploy­ment in San Juan Coun­ty, there is some good news. There are jobs avail­able in sev­er­al sec­tors of the economy.
As we all know, many San Juan Coun­ty busi­ness­es are sea­son­al and thrive dur­ing the sum­mer but start to lay off employ­ees in the fall.
With the Covid-19 shut­down, the sum­mer sea­son has been dif­fi­cult for the tourism indus­try every­where, but espe­cial­ly here in San Juan Coun­ty. Since March, our hos­pi­tal­i­ty sec­tor busi­ness­es in the San Juan Islands have strug­gled to stay in busi­ness with lit­tle relief.
Over the year, there was a net employ­ment loss, with all sec­tors of our econ­o­my report­ing 12-month loss­es. The largest one-year loss­es were in leisure and hos­pi­tal­i­ty where San Juan Coun­ty had 1,560 few­er jobs over­all in Decem­ber 2020 com­pared to Decem­ber 2019.
Gov­ern­ment jobs remained rel­a­tive­ly sta­t­ic for the year with only a 3% decline from Sep­tem­ber 2019 to Sep­tem­ber 2020. As expect­ed, leisure and hos­pi­tal­i­ty indus­tries were the worst hit and show a loss of 1,210 jobs in 2020. That is a 67.2% decline for the year.
The good news is, in this coun­ty there are still jobs avail­able in trade, trans­porta­tion and util­i­ties as well as man­u­fac­tur­ing and con­struc­tion sec­tors. For those who are unem­ployed, maybe it is time to seek train­ing in a new field.
Call 360 378‑4662 or con­tact mknych@workforcenorthwest.org for more infor­ma­tion about how you can dis­cov­er career oppor­tu­ni­ties and work­place skills options.
You can support the San Juan Update by doing business with our loyal advertisers, and by making a one-time contribution or a recurring donation.