Friends of the Library Online Sale
Posted March 19, 2021 at 4:30 am by Hayley Day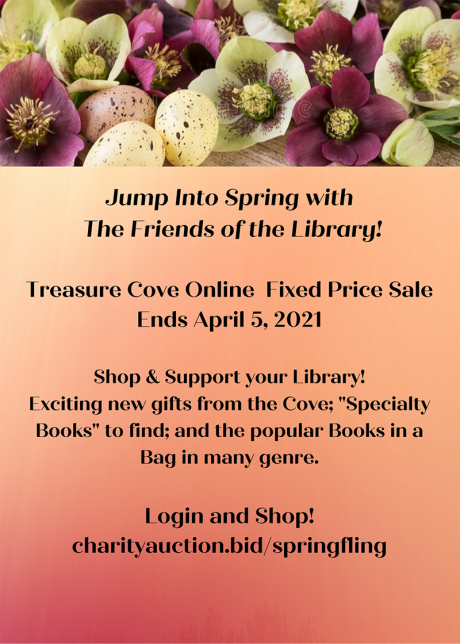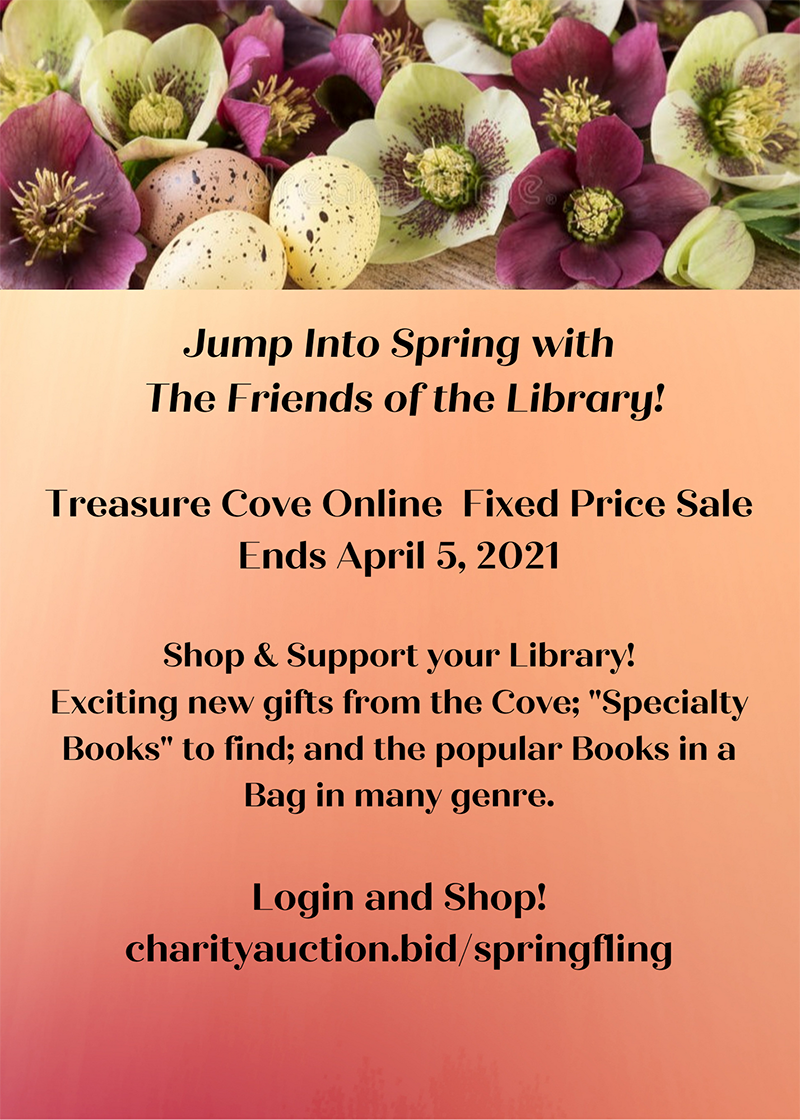 From Friends of the San Juan Island Library
Shop and sup­port the San Juan Island Library.
The Friends of the San Juan Island Library store, Trea­sure Cove, is hold­ing a fixed price sale online through April 5.
Vis­it the online shop at charityauction.bid/springfling.
The Friends of the Library is a non-prof­it, 501©3 orga­ni­za­tion, com­prised of incred­i­ble vol­un­teers who sup­port, advo­cate, and raise funds to help make our island library the best it can be!
Good friends need friends. Come and join our online sale, share your friend­ship with us and others.
You can support the San Juan Update by doing business with our loyal advertisers, and by making a one-time contribution or a recurring donation.