Letter: High School Booster Club Says Vote Yes For Island Rec Levy
Posted March 21, 2021 at 4:30 am by Hayley Day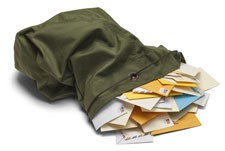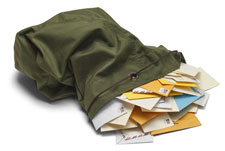 From the Pur­ple and Gold Boost­er Club
The Pur­ple and Gold Boost­er Club ful­ly endors­es the Island Rec levy renewal.
We sup­port Fri­day Har­bor High School by run­ning con­ces­sions at the games and col­lect­ing tick­ets for events.
We fill in some of the gaps that are not cov­ered by the Island Rec levy such as pro­vid­ing stipends for stu­dents who make play­off com­pe­ti­tions and pay­ing for coach­es' train­ing. We also pro­vide sup­ple­men­tal fund­ing for uni­forms and mis­cel­la­neous items for teams. While we do our best, high school sports are costly.
Island Rec is essen­tial for high school sports to con­tin­ue on San Juan Island. From sup­port­ing coach­es and fund­ing off-island trav­el, to buy­ing equip­ment and pay­ing for game offi­cials, the levy fund­ing is nec­es­sary to con­tin­ue high school sports.
The levy also funds many great pro­grams that our island takes advan­tage of, such as the local parks, sum­mer pro­grams and var­i­ous class­es pro­vid­ed by Island Rec for Islanders of all ages.
This levy is not an increase in fund­ing, it is mere­ly a renew­al of the cur­rent fund­ing. The levy fund­ing breaks down to 16.5 cents to The Trails and Island Rec pro­grams, 10 cents to Fri­day Har­bor High School sports, and 12 cents to Parks.
Vot­er turnout is para­mount to pass­ing the levy. Due to the high turnout from the 2020 pres­i­den­tial elec­tion, state law requires this levy to have a return of at least 2,600 bal­lots with a 60% yes vote to pass. We hope you will join us in vot­ing YES to renew this levy.
With Thanks, The Pur­ple and Gold Board
Shan­non Wilson
Tra­cy Roberson
Kim Wickman
Sta­cie Tangney
Tra­cy Anderson
Shan­non Rishel
John Volk
Becky Volk
Kristi Raichlen
You can support the San Juan Update by doing business with our loyal advertisers, and by making a one-time contribution or a recurring donation.