Letter: High School Booster Club Says Vote Yes For Island Rec Levy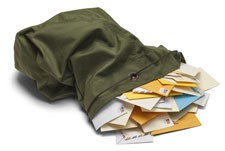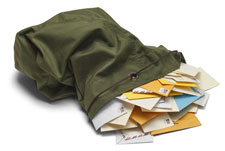 From the Purple and Gold Booster Club
The Purple and Gold Booster Club fully endorses the Island Rec levy renewal.
We support Friday Harbor High School by running concessions at the games and collecting tickets for events.
We fill in some of the gaps that are not covered by the Island Rec levy such as providing stipends for students who make playoff competitions and paying for coaches' training. We also provide supplemental funding for uniforms and miscellaneous items for teams. While we do our best, high school sports are costly.
Island Rec is essential for high school sports to continue on San Juan Island. From supporting coaches and funding off-island travel, to buying equipment and paying for game officials, the levy funding is necessary to continue high school sports.
The levy also funds many great programs that our island takes advantage of, such as the local parks, summer programs and various classes provided by Island Rec for Islanders of all ages.
This levy is not an increase in funding, it is merely a renewal of the current funding. The levy funding breaks down to 16.5 cents to The Trails and Island Rec programs, 10 cents to Friday Harbor High School sports, and 12 cents to Parks.
Voter turnout is paramount to passing the levy. Due to the high turnout from the 2020 presidential election, state law requires this levy to have a return of at least 2,600 ballots with a 60% yes vote to pass. We hope you will join us in voting YES to renew this levy.
With Thanks, The Purple and Gold Board
Shannon Wilson
Tracy Roberson
Kim Wickman
Stacie Tangney
Tracy Anderson
Shannon Rishel
John Volk
Becky Volk
Kristi Raichlen