Letter: Meenan Supports April 27 Island Rec Levy
Posted March 1, 2021 at 5:00 am by Hayley Day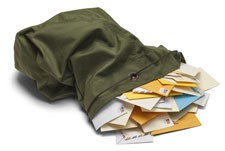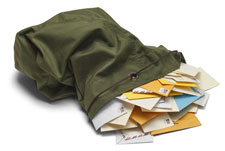 By Karen Meenan, San Juan Island
I was asked to be on the Island Rec Levy Com­mit­tee and I glad­ly said yes. Let me tell you why.
I love Island Rec. What a gem for our com­mu­ni­ty; such a robust set of pro­grams for a lit­tle com­mu­ni­ty like ours. Most of us use or sup­port at least some­thing offered by Island Rec. Per­son­al­ly, as a "dog-mom" I use the grav­el pit regularly.
I love music in the park dur­ing the sum­mer months. My daugh­ters have thrived in the high school sports pro­gram. And I'm hap­py to know that the younger mem­bers of our com­mu­ni­ty have a safe and fun place to go after school in the STAR pro­gram. And if you don't find some­thing you like, ask them to offer it—if they can, they will. Just ask the Pick­le­ball play­ers on the island who now play twice a week through Island Rec.
It's impor­tant to note that Island Rec is not ask­ing for any new mon­ey; this is sim­ply a renew­al of the exist­ing levy that expires this year. The amount is the same: 38.5 cents per $1,000 prop­er­ty assessed val­ue. Most house­holds pay less than $200 a year.
I know Island Rec is pop­u­lar in this com­mu­ni­ty. Please let me stress that it is impor­tant to actu­al­ly vote rather than "leav­ing it to some­body else" to do so. This levy requires at least 2,600 votes, with 60% or more being in the affir­ma­tive. I hope you will join me and vote yes on April 27!
You can support the San Juan Update by doing business with our loyal advertisers, and by making a one-time contribution or a recurring donation.