Peak Season Ferries Reservations For San Juans Available March 9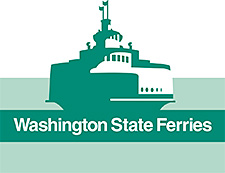 From Washington State Ferries
As Washington State Ferries continues to operate under the constraints of the COVID-19 pandemic, it will extend its current schedule through May 8.
Reservations for the May 9-Sept. 25 modified "peak season" are available March 9. Reservations can be booked online or by calling 206-464-6400. Customers can also call that number should they have questions or need additional information.
As of 7:30 a.m., Tuesday, customers attempting to make a vehicle reservation for travel on the Anacortes/San Juan Islands and Port Townsend/Coupeville routes may encounter technical difficulties making it slower to process their order. WSF thanks you for your patience as they work to resolve the issue as quickly as possible.
Currently, vehicle reservations on the Anacortes/San Juan Islands and Port Townsend/Coupeville routes are available two weeks or two days in advance of the sailing date through March 27. Vehicle reservations for the period between March 28 and May 8 were released Tuesday, Feb. 2.
A modified "peak season" service will begin on May 9 for all routes and run through Saturday, Sept. 25. This will bring increased service to the San Juan Islands and add a second vessel to the Port Townsend/Coupeville route. International service to and from Sidney, B.C. remains suspended due to COVID-19 travel restrictions.
The safety of our customers and crew is WSF's top priority. Please remember that all traveling customers are required to wear face coverings inside the terminal, at the tollbooth and aboard the ferry. Please also consider limiting your travel to only the most essential trips while service continues to be constrained by the pandemic. For additional travel information regarding COVID-19, visit the COVID-19 Travel Updates webpage.