SeaDoc Society Releases Podcast On Orcas
Posted March 25, 2021 at 4:30 am by Hayley Day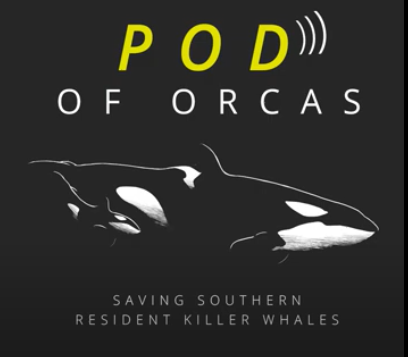 From SeaD­oc Society
South­ern res­i­dent killer whales are look­ing direct­ly at extinc­tion if things don't change.
They are emo­tion­al­ly intel­li­gent ani­mals with com­plex fam­i­ly dynam­ics and a deep spir­i­tu­al con­nec­tion to the tribes and first nations who've been in the Sal­ish Sea since time immemorial.
In this lim­it­ed pod­cast series called Pod of Orcas: A South­ern Res­i­dent Killer Whale Pod­cast, we explore issues relat­ed to salmon, noise, con­t­a­m­i­nants, cul­ture, his­to­ry and more, with some bril­liant guests join­ing us along the way.
Learn how to sub­scribe here.
You can support the San Juan Update by doing business with our loyal advertisers, and by making a one-time contribution or a recurring donation.