Letter: Consider An Off-Island Vaccination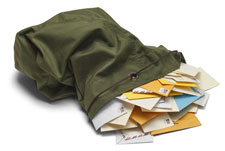 By Susan West, San Juan Island
Island Drug, in Oak Harbor, has hundreds of vaccine appointments available each day online for eligible recipients. Signing up is easy, and receiving the vaccine is free.
Island Drug has all three brands of vaccine — the one-and-done Johnson & Johnson, the Pfizer which is approved for anyone 16 and older, and the Moderna.
If you're eligible to get the vaccine and able to travel off-island to get it, you can do fellow islanders a favor by increasing our population's immunity and leaving on-island vaccines available for whom going off-island is a hardship.