Compass Health Opens Everett Behavioral Health Housing Friday
From Compass Health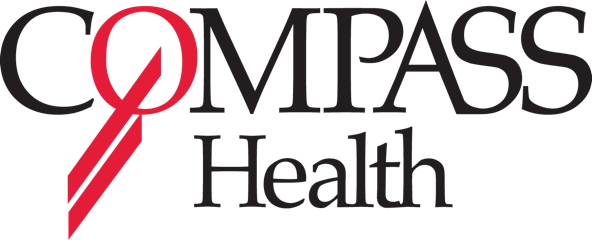 In May, Compass Health marks two significant milestones in its Broadway Campus Redevelopment project, a regional center in Everett to support behavioral health needs across Northwest Washington.
Its phase one permanent supportive housing facility officially opens Friday, May 21, following the May 18 approval of $14 million in state capital funding to support its phase two facility for intensive behavioral health services.
"Today, we're two transformative steps closer to our goal of enabling individuals to receive innovative, evidence-based care in their communities, helping to prevent escalation to inpatient care and easing the burden on local hospitals, law enforcement and homeless services," said Tom Sebastian, Compass Health president and CEO.
Compass Health provides mental health treatment, crisis prevention and intervention, supportive housing, children's services, community education and more. The nonprofit serves all ages throughout Snohomish, Skagit, Island, San Juan and Whatcom counties.
The organization is expanding housing and access to intensive services for community members with behavioral health needs.
During the phase one virtual grand opening ceremony, Compass Health will invite community members to see the inside of the building, including its 82 units of supportive housing for homeless and low-income residents who have access to behavioral health services.
As part of the ceremony, Sebastian will narrate a building walkthrough, accompanied by remarks from U.S. Senator Maria Cantwell of Washington, U.S. Representative Rick Larsen, Washington State Senator June Robinson, and more.
The video walkthrough and other project details will be available on Compass Health's website.
The facility's residents will include eligible veterans who are experiencing homelessness, under the Housing Authority of Snohomish County's VASH (Veterans Affairs Supportive Housing) Voucher program; community members experiencing homelessness referred by Investing in Futures, Snohomish County's Coordinated Entry process; and individuals transitioning back into the community from Western State Hospital and other treatment settings.
About one-third of the 10,000-square-foot ground floor is dedicated to services including mental health treatment, peer support, homeless outreach and housing stabilization.
"Permanent supportive housing is a known and proven solution for people experiencing chronic behavioral health issues in their lives," said Washington State Senator June Robinson, who is also a member of Compass Health's Campaign Executive Committee. "These are our friends and neighbors who want to live in community, and this facility will support that by providing a permanent roof over their heads as well as support services so that folks can recover and feel safe and stable."
Phases 2 and 3
The project has three phases.
The recently approved $14 million in the state's capital budget supports the design and construction of phase two: an advanced facility for intensive behavioral health services to replace Compass Health's 70-year-old Bailey Center building on Broadway Avenue in Everett.
The 82,000-square-foot building will accommodate one 16-bed evaluation and treatment unit and one 16-bed crisis stabilization unit, and will house a range of crisis, triage and high-frequency intensive services.
These programs include The Program for Assertive Community Treatment, which is a wraparound, evidence-based intensive outpatient treatment program designed to assist adults with severe and persistent behavioral health disorders; and Adult Intensive Outpatient Services Program, which serves individuals with severe and persistent behavioral health disorders whose needs are better met with more frequent contact and outreach.
The facility will also add the Expanded Community Support program, which provides enhanced services to support adults and older adults who require placement in adult family homes or skilled nursing facilities, but who have difficulty maintaining their placement due to significant mental health needs.
The inpatient evaluation and treatment unit will allow Compass Health to serve an additional 250 clients annually in the most acute setting outside of a psychiatric hospital.
This will amount to more than 5,000 days of total care where clients can remain in their community—an approach that facilitates family visits, seamless care coordination efficient transition to after-care. In total, the facility is estimated to provide 30,587 points of service to approximately 1,500 adults each year.
As part of the community safety net, these services ultimately alleviate the pressure on other law enforcement and community responders, helping clients avoid jail and hospital emergency department. The state-of-the-art facility will also impact neighbors and local businesses as part of the efforts to transform the aesthetic of Everett's core.
Additionally, phase two represents a key part of the region's economic stimulus, creating an estimated 150 to 200 jobs during design and construction and employing 130 behavioral health and medical professionals long-term.
Phase three of the campus redevelopment, still in the early design stages, is projected to focus on integrating behavioral health services with a primary healthcare clinic and pharmacy, in addition to supporting other services.
For project updates, visit www.compasshealth.org/broadwayredevelopment.