Dead Deer Caused by Disease, Not Transmittable to Humans or Other Animals
Posted May 16, 2021 at 5:00 am by Hayley Day
From San Juan Coun­ty Sher­if­f's Office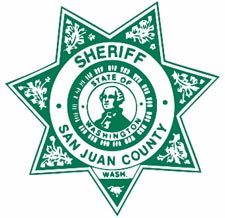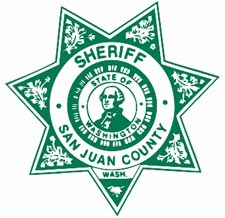 Over the last few weeks, the San Juan Coun­ty Sheriff's Office has been get­ting increas­ing­ly more reports of dead deer that show no real signs of trau­ma but have foam­ing mouths.
Wash­ing­ton Depart­ment of Fish and Wildlife now believes the cause of the deaths is Ade­n­ovirus Hem­or­rhag­ic Dis­ease. AHD is dead­ly to deer but not trans­mit­table to humans or oth­er animals.
WDFW rec­om­mends to not feed or water the deer to help stop or slow the spread. Feed­ing and water­ing the deer will con­cen­trate them and spread the dis­ease faster.
If you see a deceased deer, don't move the remains, but bury them near where the ani­mal died to help pre­vent the spread of the dis­ease further.
On May 5, a deputy on Orcas Island respond­ed to a report of sev­er­al deceased deer in the area of Spring Point Road.
It was report­ed that there had been approx­i­mate­ly 10 deceased deer in the area over the last week. No obvi­ous injuries were observed on the deer, but a white froth was seen on the nose and mouth of some of the deer.
Wash­ing­ton State Fish and Wildlife was con­tact­ed, they explained that it was like­ly that the deer were exposed to com­mon fer­til­iz­ers or oth­er yard care sprays. This occurs after cit­i­zens apply the fer­til­iz­er or spray to their yard and the deer ingest the chem­i­cals. There have been sim­i­lar cas­es of this around the state and seems to come up around this time of year accord­ing to WDFW.
The San Juan Coun­ty Sheriff's Office would like to remind every­one to use care and apply chem­i­cals as direct­ed if they need to admin­is­ter them on their prop­er­ty. This is to help ensure the safe­ty of our local wildlife along with our chil­dren and domes­tic animals.
We encour­age the pub­lic to report inci­dents of mul­ti­ple cas­es of deceased wildlife to the Sheriff's Office at 360–378-4151.
You can support the San Juan Update by doing business with our loyal advertisers, and by making a one-time contribution or a recurring donation.