Letter: Ranked-Choice Voting for San Juan County
Posted May 12, 2021 at 4:30 am by Hayley Day
By Learn­er Lim­bach, Orcas Island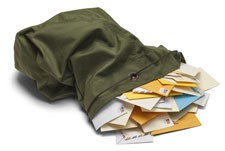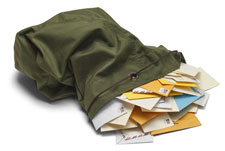 Have you ever looked at your choic­es on a bal­lot and thought, "I'm just not excit­ed about any of these"?
I have, and I'm tired of being coerced into vot­ing for the "less­er evil". I think many oth­ers are, too.
Ranked-choice vot­ing is one idea that is giv­ing me hope, and it is prov­ing to be a more equi­table and inclu­sive way of choos­ing our elect­ed lead­ers. And, luck­i­ly, in San Juan Coun­ty, our Char­ter Review Com­mis­sion is cur­rent­ly con­sid­er­ing it.
Ranked-choice vot­ing gives you the option to rank can­di­dates in the order you pre­fer: first choice, sec­ond choice, third choice, and so on. If your favorite can't win, your vote counts for your next choice.
This sim­ple change to our elec­tions gives vot­ers more say in who rep­re­sents them by allow­ing vot­ers to rank their true favorite along with back­up choic­es. It means we wouldn't have to vote strate­gi­cal­ly for the can­di­date we think can win. No more vot­ing for the "less­er evil."
Instead, we can vote for our true favorite can­di­dates, with a clean conscience.
Ranked-choice vot­ing also removes bar­ri­ers to run­ning, and encour­ages a diverse field of can­di­dates. In a ranked-choice sys­tem, can­di­dates don't have to wor­ry about "spoil­ing" the chances of anoth­er can­di­date they like by draw­ing away their votes.
Right now, we have a gold­en oppor­tu­ni­ty to incor­po­rate ranked-choice vot­ing into our char­ter. I hope the San Juan Coun­ty Char­ter Review Com­mis­sion will put the vot­ers first and take action in favor of ranked-choice voting.
You can support the San Juan Update by doing business with our loyal advertisers, and by making a one-time contribution or a recurring donation.