Letter: San Juan County Board Reviews County's High Health Rankings
Posted May 11, 2021 at 5:00 am by Hayley Day
By Dale Heisinger M.D., Noel Monin, John Gey­man M.D., Chris­tine Min­ney, Jamie Stephens, Cindy Wolf, Kyle Davies, San Juan Coun­ty Board of Health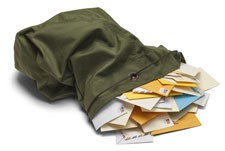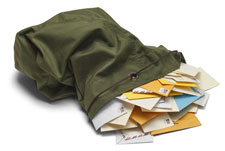 Recent­ly the Robert Wood John­son Foun­da­tion and Uni­ver­si­ty of Wis­con­sin
pub­lished the coun­ty health rank­ings for states.
The rank­ings were based
on health out­comes and health fac­tors (see
countyhealthrankings.org
for
com­pre­hen­sive view).
In Wash­ing­ton State, San Juan Coun­ty ranked
num­ber one and num­ber two respec­tive­ly, thanks in part to the lifestyle
choic­es that we as cit­i­zens have made, as well as the dili­gent e
ff
orts of our
Health and Com­mu­ni­ty Ser­vices Administration.
More recent­ly, San Juan
Coun­ty became the
fi
rst coun­ty in the state to reach the goal of 74%
vac­ci­na­tion rate of our eli­gi­ble islanders, which is quite an
accom­plish­ment.
We would be remiss if we didn't thank HCS sta
ff
(Mark
Tomp­kins, Direc­tor; Kyle Dodd, Man­ag­er of Envi­ron­men­tal Health; Ellen
Wilcox, Man­ag­er of Healthy Com­mu­ni­ties; Dr. Frank James, Pub­lic Health
O
ffi
cer, and all of their sta
ff
mem­bers, as well as the many vol­un­teers who
assist­ed in the vac­ci­na­tion e
ff
orts).
Although we've had a recent increase
in cas­es in our coun­ty, pro­tec­tion from the vac­cine, as well as masks,
social dis­tanc­ing and avoid­ing indoor crowds, are the best deter­rents
against acquir­ing the disease.
For those of you who are hes­i­tant or
resis­tant to get­ting the vac­cine, speak to your doc­tor, or vis­it
CDC.org
where you can
fi
nd reli­able infor­ma­tion so that you can make an informed
deci­sion.
Remem­ber, when you get vac­ci­nat­ed, you are not only
pro­tect­ing your­self, but you are pro­tect­ing oth­ers. With the increas­ing
num­ber of vari­ants (now above 50%), with its increas­ing trans­mis­si­bil­i­ty, it
becomes even more impor­tant. The vari­ant muta­tion only occurs when
the virus has infect­ed humans, so pre­vent­ing that infec­tion, decreas­es the
risk of new vari­ants and new cas­es. Let us all com­mit to doing what we
can to elim­i­nate a virus that has impact­ed so many of our lives, so we can
return to normalcy.
You can support the San Juan Update by doing business with our loyal advertisers, and by making a one-time contribution or a recurring donation.