San Juan Community Theatre, Art Museum Mini-documentary Features Sculpturer Tom Small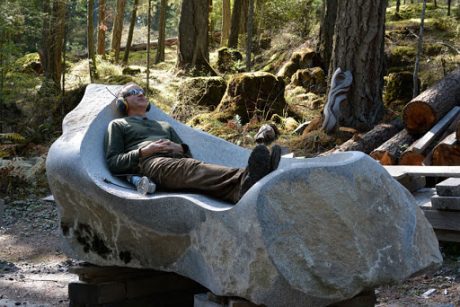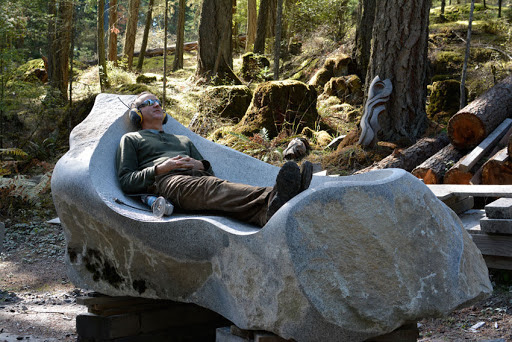 From San Juan Community Theatre
San Juan Community Theatre and San Juan Island Museum of Art have collaborated to produce a series of mini-documentaries highlighting local artists.
The newest edition features Tom Small. Take a look at Tom in action at his home workshop as he creates gorgeous stone sculptures here.
As a kid, Tom carved everything within reach. Tom grew up near Kirkland where his early visual impressions included drawings of buildings on his father's desk, skeletal frames of buildings under construction, and trees against the sky.
He went on to study casting, welding and wood carving at the University of Washington. Looking to deepen his relationship with the wilderness, he purchased property atop Cady Mountain. On these acres of old-growth forest, Tom built his shop buildings and family's home.
He began working with galleries in 1985 and many of Tom's larger works have been commissions featured in spaces both public and private, across North America.