San Juan County Mask Order to be Reviewed by June 26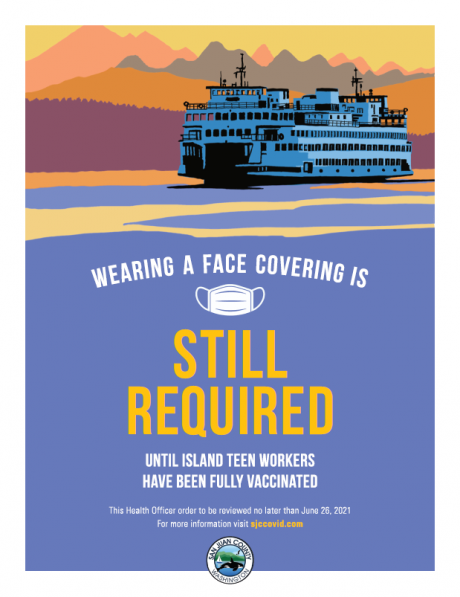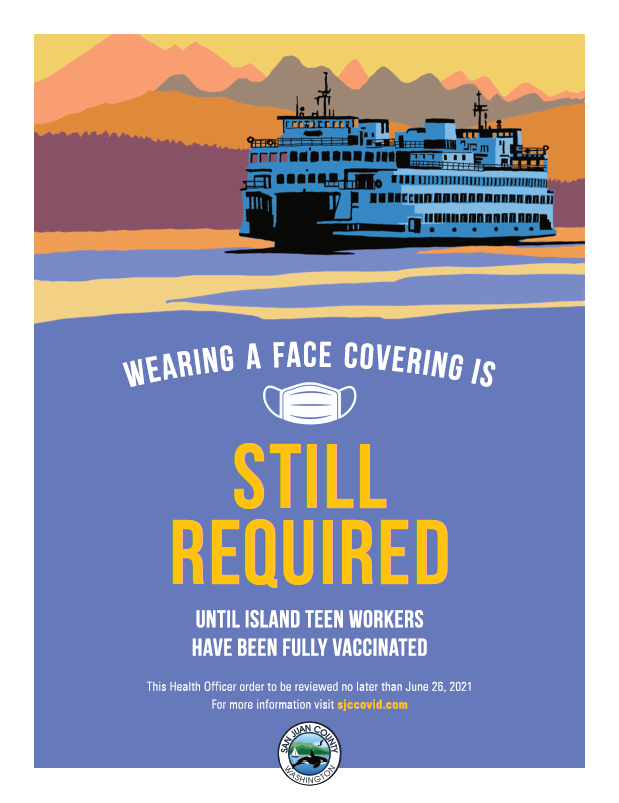 From San Juan County
The San Juan County Health Officer is continuing to require face coverings be worn inside businesses.
This policy will be reviewed no later than June 26, when all of the 12-17 year-olds receiving their first shots over the coming week will be fully vaccinated.
The intent is to limit indoor unmasked exposures for our teenagers, many of who are working front and center at local supermarkets, restaurants and other local businesses.