San Juan Library Summer Reading Program Kicks off June 18
Posted June 15, 2021 at 5:00 am by Hayley Day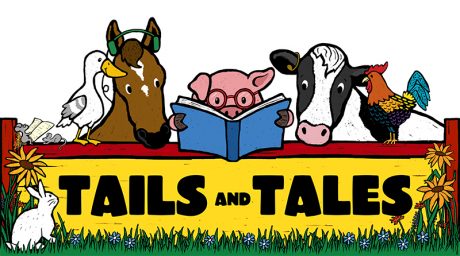 From San Juan Island Library
San Juan Island Library's Tails and Tales Sum­mer Read­ing Pro­gram kicks off June 18 with in-per­son and online pro­grams for chil­dren, tweens and teens.
Start­ing June 18, free Sum­mer Read­ing Pro­gram Starter Kits will be ready for pick up dur­ing the library's open ser­vice hours from 11 a.m.-2 p.m. Tues­days, Thurs­days, Fri­days and Sat­ur­days, and a high-risk pop­u­la­tion hour on 10–11 a.m. Tuesdays.
This year's theme is all about ani­mals. Tails and Tales will explore ani­mals that live near us and ani­mals through­out the world. Free pro­grams for all ages will be held week­ly in-per­son and virtually.
For more infor­ma­tion and a com­plete list of sum­mer pro­grams, vis­it www.sjlib.org or call 360–378-2798. The Sum­mer Read­ing Pro­gram runs from June 18 to July 31.
You can support the San Juan Update by doing business with our loyal advertisers, and by making a one-time contribution or a recurring donation.