Two Vehicles Crash on San Juan's Beaverton Valley Road Monday
From San Juan Island Fire & Rescue and San Juan County Sheriff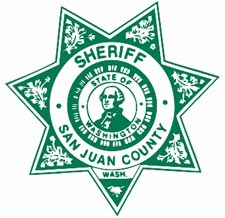 Around 5:20 p.m., Monday, May 31, San Juan County 911 emergency center was notified of a two-vehicle high-speed crash on Beaverton Valley Road.
Two people were involved and treated by emergency services.
The road remained closed while law enforcement investigated the crash scene.
We appreciate the help of the citizens who were nearby and helped provide assistance by calling 911, as well as helping control traffic until emergency vehicles arrived and all units cleared the scene.