County Settles with Orcas Property Owners on Alleged Damage from County Road
Posted July 20, 2021 at 5:30 am by Hayley Day
From the San Juan Coun­ty Pros­e­cu­tor's Office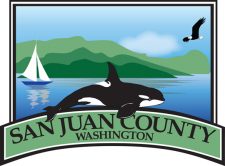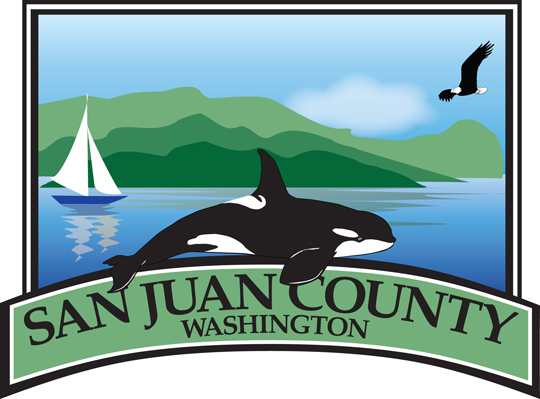 Two law­suits over the Orcas Road improve­ments brought by Jeff and Ang­ie John­son set­tled with a net pay­ment of $140,000 to Jeff and Ang­ie Johnson.
The John­sons, who own 38 acres at the cor­ner of Nord­strom Lane and Orcas Road, first filed suit over alleged dam­ages caused by water runoff. A sec­ond law­suit soon fol­lowed claim­ing vio­la­tions of the Pub­lic Records Act in con­nec­tion with a records request made by their attorney.
The set­tle­ments were reached after some but not all of the records act claims were dis­missed and a $10,000 penal­ty was assessed against the Johnson's attor­ney for hold­ing back records in the prop­er­ty case.
The Prop­er­ty Case
The prop­er­ty case alleged dam­ages to the Johnson's prop­er­ty and sheep caused by the relo­ca­tion of a cul­vert and alter­ations to Orcas Road under­tak­en in 2019. The road alter­ation added safe­ty bike lanes, altered the road curve, and added fil­ter strips to catch sur­face water.
Before the set­tle­ment, the John­sons paid a $10,000 court-imposed penal­ty assessed for vio­la­tion of court rules regard­ing dis­clos­ing documents.
The county's insur­er agreed to pay $20,000 to the John­sons to set­tle the case, an amount Pros­e­cu­tor Ran­dall Gay­lord called a "nui­sance" val­ue. "The county's insur­er held firm on this one, and we are grate­ful for the good work by the attor­neys involved," said Gaylord.
The Pub­lic Records Case
The pub­lic records case began with a broad request for doc­u­ments involv­ing the Orcas Road project by the Johnson's attor­ney. A first install­ment of about 11,000 pages was pro­vid­ed one month lat­er. After a con­ver­sa­tion with the Johnson's attor­ney, it became clear that the requestor sought a much larg­er range of records than was orig­i­nal­ly under­stood. This result­ed in the pro­duc­tion of over 20,000 addi­tion­al pages of records.
After all 31,000 pages of records were pro­vid­ed, the John­sons sued claim­ing the coun­ty should have pro­vid­ed more doc­u­ments from the out­set and also that the coun­ty had the duty to seek out and pro­vide the records of con­trac­tors work­ing on the project.
After sev­er­al court hear­ings, the Supe­ri­or Court ruled that the coun­ty was not respon­si­ble to pro­duce the con­trac­tors' records. The court also ruled the coun­ty should have per­formed a wider search in the first instance.
"This is a real­ly frus­trat­ing aspect of the pub­lic records laws," said Gay­lord. "If a requester doesn't believe they received what they asked for, then they should con­tact the agency, par­tic­u­lar­ly when the request is for a broad set of records. Every pub­lic records clerk can't be a mind-read­er, but the law is very strict, and it can lead to penal­ties due to a sim­ple mis­un­der­stand­ing. More­over, when the coun­ty acts in good faith to cor­rect a mis­un­der­stand­ing before a law­suit, as was the case here, there should be safe har­bor from penalties."
Gay­lord fur­ther explained that unlike many oth­er mon­e­tary claims against the coun­ty, pub­lic records act cas­es sel­dom are paid by the county's insur­er, and this claim will be paid by the county's claims reserve fund.
You can support the San Juan Update by doing business with our loyal advertisers, and by making a one-time contribution or a recurring donation.