Fire Danger is High in San Juan County
From the San Juan County Fire Marshal's Office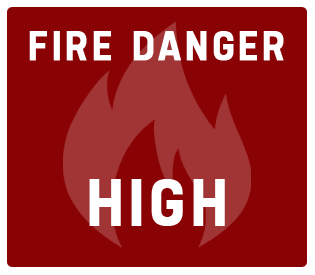 Fire danger is high in San Juan County.
Refrain from burning campfires.
If you must have a fire, have water on site, do not leave the fire unattended,and put it. Soak the fire with water, stir, soak again.
Commercial burn permits
All commercial burn permits require online registration as well as an inspection from the Fire Marshal's Office. If you are a contractor doing work that involves burning, you need a commercial burn permit in most cases.
Types of burning that require commercial permits include land clearing, stump burning, logging, forestry work and work that involves heavy machinery.
Violation of terms of burning permits or of RCW is subject to bills for suppression services from the fire department, fines of up to $10,000 and investigation and fines from the state.