Friday Harbor to Replace Three Downtown Trees to Prevent Tripping Over Roots
From the town of Friday Harbor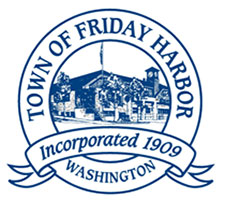 The Town of Friday Harbor will replace three sidewalk trees on Spring Street at First and Second Streets due to significant sidewalk upheaval caused by overgrown root systems.
Installation of new shade trees appropriate for downtown sidewalk areas will eliminate the potential for root intrusion and the resulting trip hazards seen today.
The town will take advantage of this opportunity to repair and replace stormwater lines prior to planting new, mature trees with contained root systems.
Work will commence Monday, July 12, and continue sporadically over several weeks. Vehicle traffic should not be impacted by this project. Alternative pedestrian walkways will be provided when needed.
The town regrets the need to replace these healthy, but problematic, trees and asks for the community's patience while they complete this necessary safety project. Since 2018, Friday Harbor has been recognized as a Tree City USA.
Questions regarding this project may be directed to Town Administrator Duncan Wilson at duncanw@fridayharbor.org.