Join Outdoor Broadway Revue Concert Thursday through Saturday
Posted July 1, 2021 at 5:00 am by Hayley Day
From San Juan Com­mu­ni­ty Theatre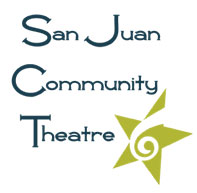 A Broad­way Revue Con­cert runs July 1–3 as part of the San Juan Com­mu­ni­ty The­atre's live, in-per­son sea­son at the San Juan Coun­ty Fair­grounds fea­tur­ing music and the­ater per­for­mances through Aug. 28.
Bring your pic­nic blan­kets and lawn chairs and pay what you can.
The Broad­way Revue Con­cert fea­tures chore­o­graphed musi­cal num­bers from "GREASE," "Guys and Dolls," "Les Mis­er­ables" and "A Cho­rus Line."
Cathi Nett, direc­tor of "The Drowsy Chap­er­one," leads this team of pow­er­house artists in a per­for­mance that will have you tap­ping your toes and hum­ming along!
Thurs­day's show will not have alco­hol. Alco­hol will resume being served for the remain­ing performances.
The rest of the sum­mer line­up includes live music from local and trav­el­ing bands, kids the­ater camp per­for­mances, and the San Juan Com­mu­ni­ty Theater's Play­wrights Festival.
For the full sea­son line­up, vis­it www.sjctheatre.org or call 360–378-3210.
You can support the San Juan Update by doing business with our loyal advertisers, and by making a one-time contribution or a recurring donation.