Live Local Music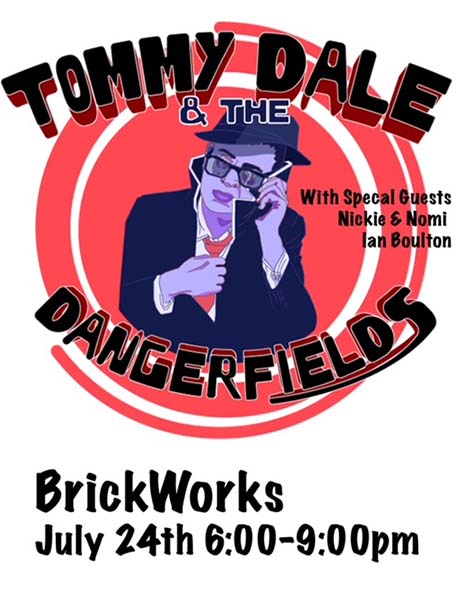 Mark your calendars for Saturday, July 24th – It's live music with Tommy Dale & the Dangerfields, and friends.
One of the founding band members, Steve Cutting has this to say about the show:
"So when we were in the throes of COVID we were looking for a way to have music. We decided to rent the Brickworks and play some outdoor shows . We had one over the 4th of July and it was a huge success…

So we are continuing with another show this coming weekend featuring our band, as well as two opening acts: Local boy Ian Boulton, a solo artist who plays guitar and sings and Nickie & Nomi – a duo also from Friday Harbor… sweet voices and a delight to listen to!"
The event will take place at Brickworks on the outside patio, starting at 6:00 PM and ending at 9:00 PM.