Covid Case Cluster Investigation Underway
Posted August 4, 2021 at 5:39 am by Tim Dustrude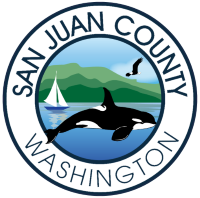 Since Friday's Week­ly Case Update, San Juan Coun­ty has con­firmed four new pos­i­tive COVID-19 cas­es. This brings the total num­ber of cas­es in San Juan Coun­ty to 201. Three of these new cas­es are on Orcas Island. San Juan Coun­ty is cur­rent­ly inves­ti­gat­ing this case clus­ter to deter­mine the source and scope of dis­ease transmission.
On Mon­day, August 2nd, San Juan Coun­ty staff went to Orcas Island to test close con­tacts of con­firmed pos­i­tive cas­es and those who test­ed pos­i­tive from an over-the-counter test.
Details of this case clus­ter are under inves­ti­ga­tion and more infor­ma­tion may become avail­able after the case inves­ti­ga­tions are complete.
If you are symp­to­matic, please con­tact your local health­care provider to sched­ule a COVID-19 test. Com­mon symp­toms include: fever, cough, headache, loss of taste or smell, short­ness of breath, fatigue, sore throat, con­ges­tion, nau­sea or vom­it­ing, mus­cle and body aches and diarrhea.
You can support the San Juan Update by doing business with our loyal advertisers, and by making a one-time contribution or a recurring donation.