First Street Pocket Park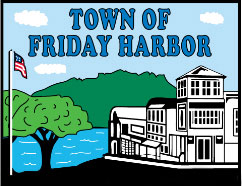 Construction will begin on Monday, September 20, 2021.
Construction for the First Street Pocket Park at the corner of Court and First Streets (near the San Juan Island Grange and American Legion) is about to begin. Work will include demolition of existing sidewalk, upgrade of existing sewer service line, installation of a new fire hydrant and expanded ADA accessible sidewalk improvements.
The Contractor is authorized to proceed with the work starting Monday, September 20, 2021. Work is anticipated to last 40-60 days depending on weather conditions. Vehicular traffic and local access should not be impacted. However, pedestrian access will be closed through the project area and the abutting parking stalls may be closed or restricted during working hours.
Businesses and residents should expect reasonable noise during daytime working hours. No evening or weekend work is authorized. During this period, the public is asked to be patient and exercise caution near the work area.
Do not hesitate to contact Town Hall at (360) 378-2810 with questions or comments. In addition, the contractor, Gull Wing Construction, will have a supervisor on-site at all times.