State Board Awards $21 Million in Grants to Aid Salmon Recovery
Posted September 24, 2021 at 5:45 am by Tim Dustrude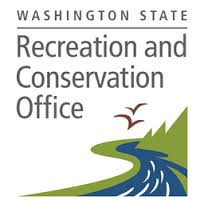 OLYMPIA–The Wash­ing­ton State Salmon Recov­ery Fund­ing Board today announced the award of $21 mil­lion in grants across the state to aid in salmon recovery.
The grants, giv­en annu­al­ly, went to 105 projects in 29 of the state's 39 coun­ties. The grants will pay for work to restore salmon habi­tat, includ­ing repair­ing degrad­ed habi­tat in rivers, remov­ing bar­ri­ers block­ing salmon from reach­ing the ocean, and con­serv­ing pris­tine habitat.
"Salmon are impor­tant to every Wash­ing­ton­ian, whether they spend time fish­ing, eat salmon, rely on salmon for their busi­ness or use salmon in their cul­tur­al cel­e­bra­tions," said Gov. Jay Inslee. "It's imper­a­tive that we improve the areas salmon need, and these grants help do that."
Descrip­tions of Grants
Grants were award­ed in the fol­low­ing coun­ties. Click below for details on each project:
The grant recip­i­ents also invest in salmon recov­ery and will be con­tribut­ing more than $19.2 mil­lion in match­ing resources, such as staff labor, dona­tions, or equip­ment use.
Why Are Salmon in Trouble?
As Washington's pop­u­la­tion grew, the num­ber of salmon dwin­dled. By the end of the twen­ti­eth cen­tu­ry, the num­bers of wild salmon and steel­head had dropped so much that the fed­er­al gov­ern­ment declared species in near­ly three-fourths of the state as threat­ened or endan­gered. The Leg­is­la­ture cre­at­ed the Salmon Recov­ery Fund­ing Board in 1999 to deter­mine how best to dis­trib­ute state and fed­er­al fund­ing to recov­ery projects.
"This fund­ing pro­vides the foun­da­tion for efforts to pro­tect and restore the habi­tat our salmon and steel­head depend upon," said Jeff Breck­el, chair of the Salmon Recov­ery Fund­ing Board. "It sup­ports the work of many ded­i­cat­ed indi­vid­u­als and orga­ni­za­tions and lever­ages addi­tion­al gov­ern­ment and pri­vate fund­ing. These grants are one of our best tools for revers­ing the decline of salmon pop­u­la­tions. With­out this fund­ing, we sim­ply wouldn't be able to save salmon, which are such a crit­i­cal part of our North­west cul­ture, econ­o­my and qual­i­ty of life."
Why is Recov­ery Important?
Salmon are a key­stone species upon which many oth­er ani­mals rely. One report doc­u­ment­ed 138 species of wildlife, from whales to flies, that depend on salmon for their food. Salmon fish­ing also is impor­tant to Washington's econ­o­my. Com­mer­cial and recre­ation­al fish­ing in Wash­ing­ton is esti­mat­ed to sup­port 16,000 jobs and $540 mil­lion in per­son­al income. Recre­ation­al­ly, an esti­mat­ed $1.5 bil­lion is spent annu­al­ly on fish­ing and har­vest­ing shell­fish in Wash­ing­ton, sup­port­ing many rur­al fam­i­lies and busi­ness­es. In addi­tion, Wash­ing­ton State is oblig­at­ed to uphold treaty-reserved fish­ing rights for Indi­an tribes and has a duty to ensure salmon are present and avail­able for harvest.
Invest­ing in salmon recov­ery also helps local busi­ness­es. Every $1 mil­lion spent on for­est and water­shed restora­tion gen­er­ates between 15.7 and 23.8 jobs. About 80 per­cent of that fund­ing stays in the coun­ty where the project is locat­ed. Over­all, salmon recov­ery fund­ing since 1999 has result­ed in more than $1 bil­lion in eco­nom­ic activity.
How Projects are Chosen
"Wash­ing­ton has a unique approach to salmon recov­ery," said Megan Duffy, direc­tor of the Wash­ing­ton State Recre­ation and Con­ser­va­tion Office, which pro­vides sup­port to the salmon board. "The local com­mu­ni­ty decides which projects are impor­tant to them and to salmon. That process helps ensure we are fund­ing projects local com­mu­ni­ties will embrace and help sup­port. Salmon recov­ery would be less effec­tive if com­mu­ni­ties weren't involved."
Projects are select­ed by lead enti­ties, which are water­shed-based groups that include tribes, local gov­ern­ments, non­prof­it orga­ni­za­tions and cit­i­zens. The projects are based on fed­er­al­ly approved, region­al salmon recov­ery plans. Lead enti­ties vet projects through cit­i­zen and sci­ence com­mit­tees. The projects then are reviewed by region­al orga­ni­za­tions and sub­mit­ted to the Salmon Recov­ery Fund­ing Board for fund­ing. Region­al salmon recov­ery orga­ni­za­tions and the board review each project for cost-effec­tive­ness and to ensure they will ben­e­fit salmon.
You can support the San Juan Update by doing business with our loyal advertisers, and by making a one-time contribution or a recurring donation.