The Shook Twins Return to SJCT this Saturday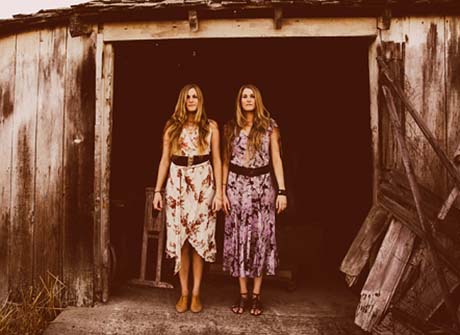 Touring folk-pop duo band from Portland, Oregon, the Shook Twins, return to San Juan Community Theatre on September 11th at 7:30pm. You don't want to miss this!
"Identical twins Katelyn and Laurie Shook have always harnessed an adventurous spirit, never shy to incorporate beatboxing, banjo-head drumming, vocals using a repurposed telephone microphone, and other ambient sources within their arrangements."
Want to learn more about the Shook Twins? Read their recent article in The Journal HERE. "The San Juan community is so warm and friendly and we feel so welcomed and cherished when we come and play there. It's very special for us."
Tickets are $32 for adults and $16 for students. For more information about the concert and to purchase tickets, please click HERE.