Change in Ferry Reservations
Posted October 8, 2021 at 5:36 am by Tim Dustrude
This just in from Wash­ing­ton State Ferries…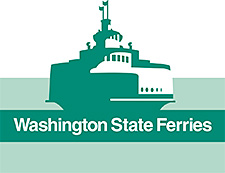 Wash­ing­ton State Fer­ries will reduce the total num­ber of reser­va­tions avail­able dur­ing the two-week and two-day releas­es for the rest of the cur­rent sea­son begin­ning Fri­day, Oct. 8.
Start­ing Fri­day, only 20% of a sailing's total capac­i­ty will open for each release rather than the usu­al 30%. The adjust­ment is meant to pre­serve capac­i­ty on exist­ing sail­ings while also low­er­ing the num­ber of affect­ed cus­tomers dur­ing ser­vice dis­rup­tions that can­cel sail­ings. This change will increase reli­a­bil­i­ty and ensure cus­tomers with reser­va­tions are able to be accom­mo­dat­ed when ves­sels go out of service.
WSF will con­tin­ue to mon­i­tor the sit­u­a­tion and attempt to pro­vide as much ser­vice as pos­si­ble as we nav­i­gate the effects of the pan­dem­ic and glob­al labor short­ages. How­ev­er, we do antic­i­pate con­tin­ued ser­vice dis­rup­tions and reduced ser­vice on many routes, neces­si­tat­ing this change to reser­va­tions. Cus­tomers can stay up-to-date on ser­vice changes through rid­er alerts as well as check­ing our web­site and social media accounts.
Thank you for your patience and under­stand­ing while we work to nav­i­gate this dif­fi­cult time.
The safe­ty of our cus­tomers and crew is WSF's top pri­or­i­ty. All trav­el­ing cus­tomers are required to wear face cov­er­ings inside ter­mi­nals and ves­sels in com­pli­ance with the lat­est CDC guide­lines. How­ev­er, pas­sen­gers can remove their masks while out­doors on the sun deck, car deck areas of the ves­sel, out­side wait­ing areas at ter­mi­nals and oth­er out­door loca­tions. Please remem­ber to mask up upon reen­ter­ing inte­ri­or areas of boats and terminals.
You can view all trav­el alerts at the WSF Trav­el Bul­letins page. This alert was sent on 10/7/2021 at 7:16PM to sub­scribers of the fol­low­ing routes:
Ana­cortes / San Juan Islands
You can support the San Juan Update by doing business with our loyal advertisers, and by making a one-time contribution or a recurring donation.