Flu Shot Clinics Coming Soon
Posted October 6, 2021 at 5:33 am by Tim Dustrude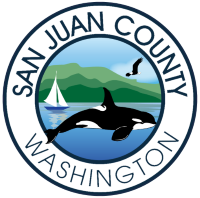 San Juan Coun­ty Health and Com­mu­ni­ty Ser­vices will be host­ing a series of influen­za vac­cine clin­ics across the islands.
For full sched­ule and to reg­is­ter, go to: www.sanjuanco.com/flu
Occur­ring between Octo­ber 20th and Novem­ber 12th, these clin­ics will help ensure as many islanders as pos­si­ble get their flu vac­cine this win­ter. In addi­tion to these Coun­ty-run clin­ics, a num­ber of local med­ical providers and phar­ma­cies are also offer­ing both flu and COVID immunizations.
You may con­tact one of these providers to make an appoint­ment for one or both vac­cines. If you need con­tact infor­ma­tion for a local vac­cine provider, please reach out to the Health Depart­ment by call­ing 360–378-4474.
QUESTIONS:
Q: Do I need to give myself any time between get­ting a flu shot and a COVID shot?
A: No, the two vac­cines oper­ate inde­pen­dent­ly of each oth­er and could even be tak­en on the same day if you chose to do so.
Q: Why is get­ting a flu shot important?
A: Every win­ter influen­za is respon­si­ble for hos­pi­tal­iz­ing hun­dreds of thou­sands of Amer­i­cans and killing tens of thou­sands. The impacts of COVID are far more severe than an aver­age flu sea­son, but flu is still a sig­nif­i­cant health risk–especially for those who are old­er. While no vac­cine is 100% effec­tive, the flu shot helps pro­tect those vac­ci­nat­ed from severe ill­ness due to the flu. In addi­tion, as COVID con­tin­ues to impact access to health­care, it makes even more sense to do all we can to lim­it our chances of end­ing up in the hospital.
Q: Should kids get the flu vaccine?
A: Yes, CDC rec­om­mends that every­one 6 months and old­er get a sea­son­al flu vac­cine each year. San Juan Coun­ty is offer­ing pedi­atric clin­ics at the schools on San Juan, Orcas, and Lopez that are designed specif­i­cal­ly to sup­port fam­i­lies with chil­dren ages 5 and old­er. Chil­dren younger than 5 should get a flu vac­cine for their child through their med­ical provider.
Q: I'm old­er than 65, will you offer the stronger vac­cine just for old­er people?
A: Yes, some high-dose vac­cine will be avail­able for those age 65 and old­er. Go towww.sanjuanco.com/flu for details and to register.
You can support the San Juan Update by doing business with our loyal advertisers, and by making a one-time contribution or a recurring donation.