In the Mailbag…
Posted October 27, 2021 at 5:40 am by Tim Dustrude
In the SJ Update Mail­bag this morn­ing we have this let­ter from Frank Penwell…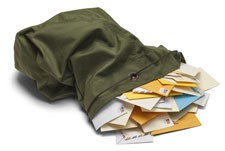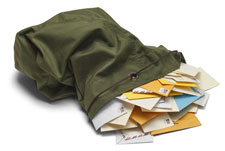 Dear Islanders,
Mullis Cen­ter elec­tion issues of 2021 are important.
Issues:
Senior Vot­ing rights. The cur­rent Board end­ed vot­ing rights, and it took a 2‑year law­suit to force that Board to hold elec­tions. WHY?
Ques­tions sur­round­ing finances. The cur­rent Board has recent­ly filed 3 IRS 990 revi­sions that involve over $500,000 in move­ment of senior assets. The cur­rent Exec­u­tive Board would not allow fel­low com­mit­tee mem­bers access to those finan­cial doc­u­ments, nor would they allow an audit to take place. WHY?
Mem­ber­ship rights. The cur­rent Board held secret meet­ings to change Bylaws. Those changes took away choic­es and rights of seniors with­out Due Process. WHY?
The can­di­dates rec­om­mend­ed below have pledged to:
Vote for an audit to pro­tect senior assets and assure accountability.
Devel­op a Senior Bill of Rights, and have it approved by Mem­ber­ship, so no future Board can use back room actions to end estab­lished over­sight of the Mullis Center.
Fight to guar­an­tee that all seniors and dis­abled peo­ple retain over­sight and con­trol of their Mullis Senior Center.
Any­one over 60, dis­abled and liv­ing on San Juan can vote. Please vote at the Mullis Senior Cen­ter Novem­ber 8–11 between 11:30 and 3:30. Please help restore own­er­ship and rights to seniors and dis­abled peo­ple. Vote for all 15: Paul Arroyo, Clay­ton Ban­ry, Car­rie Brooks, Kath­leen Com­mins, Bar­bara Dra­gin, David Hon­ey­well, Nan­cy Hon­ey­well, Min­nie Knych, Jeff Mus­burg­er, Frank Pen­well, Shan­non Plum­mer, Robert Reil­ly, Marie Skuf­fee­da, Rich Swen­son, Dwight Ware.
Respect­ful­ly,
Frank M. Penwell
You can support the San Juan Update by doing business with our loyal advertisers, and by making a one-time contribution or a recurring donation.