New Business on the Island
Posted October 6, 2021 at 5:52 am by Tim Dustrude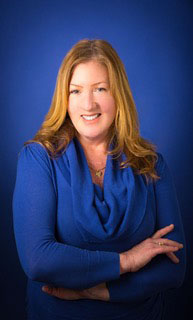 Tama­ra Weaver, a bro­ker with Win­der­mere Real Estate San Juan Island has opened a new busi­ness, San Juan Real Estate Resources (SJRER), to help peo­ple nav­i­gate the maze of buy­ing or sell­ing real estate on San Juan Island. Here's what she has to say about it:
"I think there are a lot of peo­ple out there who have assumed that they can't own their own home here on the Island, because of stick­er shock or they just feel intim­i­dat­ed by the process…or Real­tors! Maybe they just don't know where to start, and they need some help."

"Years ago, I start­ed one of the first Pub­lic Law Cen­ters in Cal­i­for­nia where peo­ple could come for the same kind of help, nav­i­gat­ing the Courts for land­lord ten­ant, pro­bate, and oth­er civ­il mat­ters. I want to pro­vide the same kind of pub­lic ser­vice for real estate-relat­ed ques­tions. Con­sid­er me a resource."
"With all this in mind, I've start­ed San Juan Real Estate Resources to offer FREE resources and edu­ca­tion to folks in our com­mu­ni­ty to answer their ques­tions, and find con­trac­tors, land­scap­ers, design­ers, etc., with­out obligation."
"And because being a home buy­er, sell­er or even a home­own­er, can some­times feel a lit­tle intim­i­dat­ing, we offer FREE class­es for buy­ers, sell­ers and home­own­ers who want to have a bet­ter under­stand­ing. We want every­one to feel con­fi­dent and edu­cat­ed every step of the way."
San Juan Real Estate Resources (SJRER) is offer­ing a FREE First-time Home­buy­er webi­nar on Wednes­day, Octo­ber 13, at noon, as the first of a series of free clin­ics pre­sent­ed by a team of par­tic­i­pat­ing Island professionals—lenders, con­trac­tors, accoun­tants, attor­neys, insur­ance reps, dec­o­ra­tors, etc…
Next week's webi­nar, "Mort­gage 101″ is being pre­sent­ed by Laney Shorett of RPM Mort­gage to help peo­ple who are think­ing about buy­ing a home on San Juan Island to bet­ter under­stand the process. Laney's 30 minute webi­nar covers:
Pre-Approval
Down Pay­ment & Loan Types
Costs of buy­ing a home, and
Trans­ac­tion timelines.
It's FREE and easy to reg­is­ter for the class at www.SanJuanRealEstateResources.com. A link to the class and a free Homebuyer's Guide will be emailed to each participant.
You can support the San Juan Update by doing business with our loyal advertisers, and by making a one-time contribution or a recurring donation.