New Business on the Island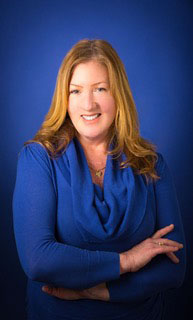 Tamara Weaver, a broker with Windermere Real Estate San Juan Island has opened a new business, San Juan Real Estate Resources (SJRER), to help people navigate the maze of buying or selling real estate on San Juan Island. Here's what she has to say about it:
"I think there are a lot of people out there who have assumed that they can't own their own home here on the Island, because of sticker shock or they just feel intimidated by the process…or Realtors! Maybe they just don't know where to start, and they need some help."

"Years ago, I started one of the first Public Law Centers in California where people could come for the same kind of help, navigating the Courts for landlord tenant, probate, and other civil matters. I want to provide the same kind of public service for real estate-related questions. Consider me a resource."
"With all this in mind, I've started San Juan Real Estate Resources to offer FREE resources and education to folks in our community to answer their questions, and find contractors, landscapers, designers, etc., without obligation."
"And because being a home buyer, seller or even a homeowner, can sometimes feel a little intimidating, we offer FREE classes for buyers, sellers and homeowners who want to have a better understanding. We want everyone to feel confident and educated every step of the way."
San Juan Real Estate Resources (SJRER) is offering a FREE First-time Homebuyer webinar on Wednesday, October 13, at noon, as the first of a series of free clinics presented by a team of participating Island professionals—lenders, contractors, accountants, attorneys, insurance reps, decorators, etc…
Next week's webinar, "Mortgage 101″ is being presented by Laney Shorett of RPM Mortgage to help people who are thinking about buying a home on San Juan Island to better understand the process. Laney's 30 minute webinar covers:
Pre-Approval
Down Payment & Loan Types
Costs of buying a home, and
Transaction timelines.
It's FREE and easy to register for the class at www.SanJuanRealEstateResources.com. A link to the class and a free Homebuyer's Guide will be emailed to each participant.