State Asking for Public Comments on Recreation
Posted October 15, 2021 at 5:45 am by Tim Dustrude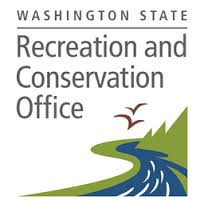 OLYMPIA–Washington State's Recre­ation and Con­ser­va­tion Office is ask­ing peo­ple to help deter­mine how fund­ing should be spent by tak­ing a sur­vey about what kind of out­door recre­ation they do.
The State is updat­ing its statewide recre­ation and con­ser­va­tion plan, which includes a state trails plan, to unlock grants from the Land and Water Con­ser­va­tion Fund. This fed­er­al fund pro­vides $6 mil­lion to Wash­ing­ton State to build parks and trails and to con­serve wild areas.
"The plan and the sur­veys are a way for peo­ple, orga­ni­za­tions and com­mu­ni­ties to tell us their visions for out­door recre­ation in the state," said Megan Duffy, direc­tor of the Wash­ing­ton State Recre­ation and Con­ser­va­tion Office. "This is real­ly everyone's oppor­tu­ni­ty to help shape the State's invest­ments in Washington's outdoors."
To take the sur­vey or learn more about the plan­ning process, vis­it the plan's web­site. Sur­vey tak­ers will be entered into a draw­ing to win a Wash­ing­ton Dis­cov­er Pass, which pro­vides access to state pub­lic lands. The sur­vey clos­es Nov. 14. The web­site also includes a "map your favorite place" sur­vey that allows users to pin a point on a map and share pho­tographs and infor­ma­tion about why they like spend­ing time there.
"We want to hear from peo­ple of as many dif­fer­ent back­grounds as pos­si­ble, peo­ple who reg­u­lar­ly enjoy Washington's out­doors and oth­ers who feel they don't have as much access to pub­lic lands–everyone's voice is impor­tant to us," Duffy said. "We want to make sure that our fund­ing deci­sions con­sid­er and reflect a diver­si­ty of opin­ions. It's real­ly impor­tant that every­one tell us what they want their out­door places to look like in the future."
You can support the San Juan Update by doing business with our loyal advertisers, and by making a one-time contribution or a recurring donation.