Windy Cattle Point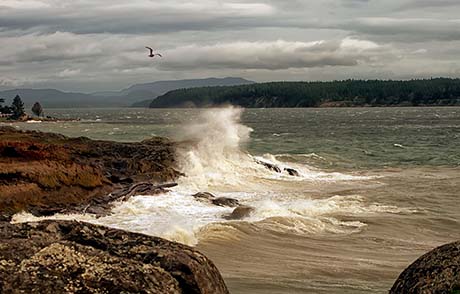 Local photographer extraordinaire John Miller shares this photo with you of the first big winter storm to hit San Juan Island in 2021. This was shot near Cattle Point on Monday, Oct. 25.
Click on the photo to see the full, uncropped image.
Thanks for sharing John!