4‑Boat Service Returns
Posted November 18, 2021 at 12:32 pm by Tim Dustrude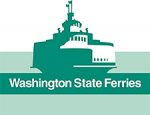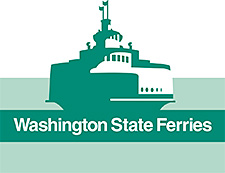 This just in from WSF…
The Anacortes/San Juan Islands route will return to four-boat ser­vice and oper­ate on its usu­al Fall Sched­ule start­ing Fri­day, Nov. 19. Cus­tomers are encour­aged to check the four-boat "Anacortes/San Juan Islands" sail­ing sched­ule, which will be list­ed as inac­tive until it takes effect on Nov. 19.
Reser­va­tions will remain sus­pend­ed on the route tem­porar­i­ly. WSF will con­tin­ue close­ly mon­i­tor­ing ser­vice and crew­ing avail­abil­i­ty dur­ing the com­ing weeks and will rein­state reser­va­tions once sta­ble and reli­able ser­vice on the Fall Sched­ule can be main­tained. Exist­ing reser­va­tion hold­ers will be pri­or­i­tized on a first-come, first-served basis. Cus­tomers with reser­va­tions pri­or to switch­ing to the alter­nate ser­vice sched­ule are encour­aged to trav­el at their orig­i­nal depar­ture time. Cus­tomers can also trav­el with­out a reser­va­tion and are encour­aged to arrive 60–90 min­utes ear­ly to their depart­ing terminal.
The safe­ty of our cus­tomers and crew is WSF's top pri­or­i­ty. All trav­el­ing cus­tomers are required to wear face cov­er­ings inside ter­mi­nals and ves­sels in com­pli­ance with the lat­est CDC guide­lines. How­ev­er, pas­sen­gers can remove their masks while out­doors on the sun deck, car deck areas of the ves­sel, out­side wait­ing areas at ter­mi­nals and oth­er out­door loca­tions. Please remem­ber to mask up upon reen­ter­ing inte­ri­or areas of boats and terminals.
You can view all trav­el alerts at the WSF Trav­el Bul­letins page. This alert was sent on 11/18/2021 at 12:01PM to sub­scribers of the fol­low­ing routes:
Ana­cortes / San Juan Islands
Vis­it the WSF Web­site or Con­tact Us page for more infor­ma­tion about Wash­ing­ton State Ferries.
You can support the San Juan Update by doing business with our loyal advertisers, and by making a one-time contribution or a recurring donation.