Letter from Victoria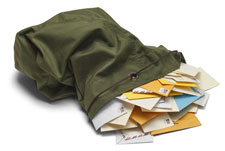 In the SJ Update mailbag this morning there is this letter to you from Victoria Compton…
Dear Island Neighbors,
Thank you infinitely for your words of encouragement, your advice, and for sharing your thoughts about our island's Port during my campaign.
I was so proud and humbled to be able to carry your hopes for our community into my campaign. I will be equally proud and humbled to do so as your Port of Friday Harbor Commissioner, District 3.
I would like particularly to thank all of those who worked tirelessly on my campaign. Each one of you is a treasure and I literally could never, ever have gone so far without you. Thank you also to my opponent Greg Hertel for his 30 years of service to our community.
Victoria Compton