PIMC Welcomes New Family Physician
Posted November 22, 2021 at 9:26 am by Tim Dustrude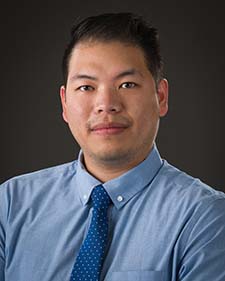 Fri­day Har­bor, WA – Steven Hoang, DO, has joined the Peace­Health Med­ical Group Fam­i­ly Prac­tice at Peace­Health Peace Island Medical.
Dr. Hoang comes to Peace Island from Spokane, Wash., where he recent­ly com­plet­ed a res­i­den­cy pro­gram through the Uni­ver­si­ty of Wash­ing­ton Fam­i­ly Med­i­cine Res­i­den­cy Net­work. He earned his degree in osteo­path­ic med­i­cine from the Uni­ver­si­ty of North Texas Health Sci­ence Cen­ter Col­lege of Osteo­path­ic Med­i­cine in Fort Worth, Texas.
His pro­fes­sion­al inter­ests include pop­u­la­tion health and care for the under­served, lifestyle and pre­ven­tive care and sports and wilder­ness medicine.
"My prac­tice phi­los­o­phy is that the human body is capa­ble of doing many won­der­ful things to keep us func­tion­ing from day to day, includ­ing self-heal­ing" Dr. Hoang said. "My vision of med­i­cine is to help you live the life that you want to. I chose med­i­cine as a way to give back to the many peo­ple who have helped me on this journey."
Dr. Hoang grew up in Arling­ton, Texas. He speaks con­ver­sa­tion­al Viet­namese, and in his spare time enjoys pho­tog­ra­phy, snow­board­ing, cycling, trav­el­ing, PC gam­ing and urban and wilder­ness exploration.
You can support the San Juan Update by doing business with our loyal advertisers, and by making a one-time contribution or a recurring donation.