Thor Hanson Author Talk and Stroll at Zylstra Lake Preserve
Posted November 3, 2021 at 5:50 am by Tim Dustrude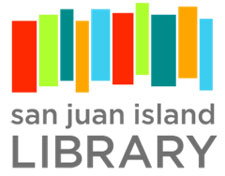 (Fri­day Har­bor, WA) – Novem­ber 2, 2021 – Join author Thor Han­son for two upcom­ing events host­ed by the San Juan Island Library. Han­son will regale read­ers with a dis­cus­sion of his new­ly released book, Hur­ri­cane Lizards and Plas­tic Squid: The Fraught and Fas­ci­nat­ing Biol­o­gy of Cli­mate Change via Zoom on Wednes­day, Novem­ber 3, at 7:00 PM. Email giverson@sjlib.org to attend.
On Fri­day, Novem­ber 5, at 10:00 AM, Han­son will join com­mu­ni­ty mem­bers of all ages at Zyl­stra Lake Pre­serve for a read­ing of his pic­ture book, Bartholomew Quill: A Crow's Quest to Know Who's Who, and hear oth­er nature inspired poems he has writ­ten. The sto­ry fea­tures ani­mals found in the Pacif­ic North­west and is a fun mix of whim­sy, sci­ence, nature, and poetry.
Bartholomew Quill is the fea­tured book for a pop-up Sto­ry­Walk® at Zyl­stra Lake Pre­serve, spon­sored by the San Juan Island Library in part­ner­ship with the San Juan Coun­ty Land Bank. Sto­ry­Walk® is an inno­v­a­tive and engag­ing way for children—and adults!—to enjoy read­ing and the out­doors at the same time, orig­i­nal­ly devel­oped in 2007 by librar­i­an Anne Fer­gu­son of Mont­pe­lier, Vermont.
Thor Han­son is a nation­al­ly-renowned author and biol­o­gist who makes San Juan Coun­ty his home. "Han­son is an affa­ble guide and sto­ry­teller, with a knack for anal­o­gy, a sense of humor and the nat­ur­al curios­i­ty of a sci­en­tist," remarks Jonathan Bal­combe of The New York Times.
Park­ing at Zyl­stra Lake Pre­serve is lim­it­ed. Please car­pool if pos­si­ble. A free pub­lic shut­tle is being offered by the Library. To reserve a space, email youthservices@sjlib.org. Chil­dren are wel­come with adult supervision.
For more infor­ma­tion about Thor Han­son, vis­it his web­site at www.thorhanson.net. To learn more about San Juan Island Library pro­grams and ser­vices, vis­it www.sjlib.org or call the Library at (360) 378‑2798.
You can support the San Juan Update by doing business with our loyal advertisers, and by making a one-time contribution or a recurring donation.